England determined to make Twickenham a fortress as they target Ireland scalp
Chris Robshaw is determined to derail Ireland's grand slam bid as England look to turn Twickenham into a fortress.
Last Updated: 20/02/14 8:50am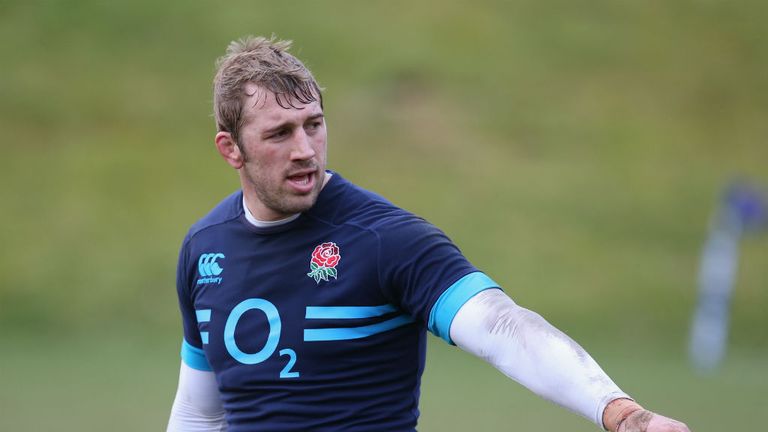 Until a 30-22 loss to New Zealand in the climax to last autumn's QBE Internationals, England had posted six successive victories at their London headquarters.
The visit of Ireland is the first match of the 2014 Six Nations to be staged at Twickenham after Stuart Lancaster's were edged out by France in Paris before routing Scotland at Murrayfield.
The defeat in Paris was a bitter pill to swallow after an encouraging display and skipper Chris Robshaw claims they will use it as inspiration ahead of the showdown with a resurgent Ireland.
"That feeling after losing to New Zealand has stayed with us. We spoke about it after losing to France - we don't want to be plucky losers," explained Robshaw.
"It's all well and good playing well but our industry is a results-based business.
"Of course you want to play well and score lots of tries, but it comes down to winning and we have to make sure we nail that on Saturday.
"Twickenham is our home and the World Cup is here in 18 months' time. We have to make sure it's a hard place to come and play.
"Every game is a must-win for us. We know what our situation is - we can't lose another game in this Championship if we want to win it."
But Robshaw is aware of the size of the task in hand with Ireland heading to London on a real high after resounding victories Scotland and holders Wales.
Big names
The visitors appear to be clicking under the stewardship of new coach Joe Schmidt and can boast an array of big names including Lions stars Brian O'Driscoll, Paul O'Connell and Jamie Heaslip.
But Robshaw insists his troops will not be intimidated, stating: "A lot has been spoken about the experience of their players - the O'Driscolls, the O'Connells, the Heaslips - but we need to look at the experience we have got.
"On the last two occasions we have beaten them home and away. One was a good scoreline here (winning 30-9) the other a great performance in very tough conditions to win in Dublin (winning 12-6).
"Ireland have come a long way since then, but we are confident. It is our home pitch. We've been around long enough to play against the best names in world rugby and to be ready for anything.
"Our guys will play what is in front of them and not the reputation. Hopefully we are establishing our own reputations. That's what we want."
In a further attempt to make full use of home advantage, England will look to draw additional motivation from their fans this weekend.
The players will disembark from the team bus earlier than usual when they arrive at Twickenham with the new route sweeping them through the crowds outside the Lion Gate.
"When we drive to the ground it's all quiet and chilled out and then you get off the bus and there's just rows and rows of white shirts and white flags," Robshaw added.
"It's that moment that you see on the TV growing up and stuff, this is what it's really about, we've got to go out there and make it happen now."