Six Nations: Wales coach Shaun Edwards impressed with England youngsters
Wales assistant coach Shaun Edwards has admitted he is impressed by England's youth policy in this year's Six Nations.
Last Updated: 26/02/14 10:30am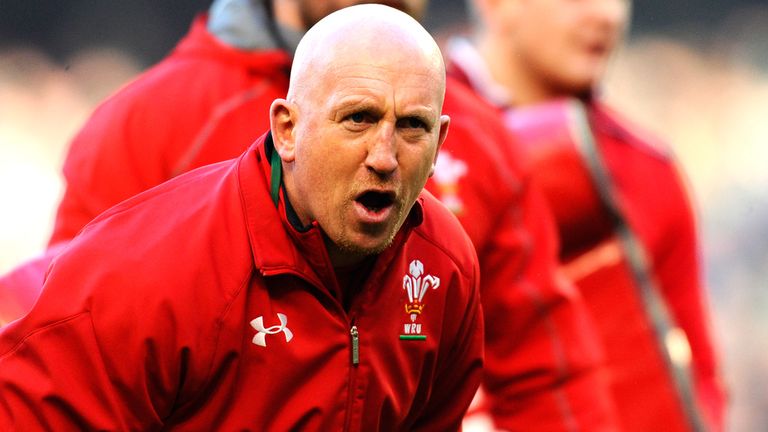 England boss Stuart Lancaster has thrown the likes of Jack Nowell, Jonny May and Luther Burrell into battle, and the youngsters have made their mark despite their international inexperience.
Defending champions Wales travel to Twickenham on March 9 to take on Lancaster's confident side in a match which will be a huge factor in the destiny of this year's title.
England go into the match on the back of a hard-fought win over previously-unbeaten Ireland, while Wales bounced back from their mauling by Ireland with a convincing 27-6 victory over France.
When asked about England's young backs, Edwards said: "They've been absolutely fantastic, considering their youth.
"The coaches deserve a pat on the back for bringing in so many quite inexperienced young lads who haven't played a lot of Test matches, and they've played so well.
"Both the players and the coaches need to have a pat on the back for that - the coaches for having the guts to pick them as well, like Warren has done in the past, with picking young players."
Wales have won on two of their previous three Six Nations visits to Twickenham under Warren Gatland, while they claimed a record 30-3 win which clinched the championship when the the countries last met in Cardiff.
"I think it's experience," Edwards added, in assessing Wales' strong Six Nations form on the road.
"We've got a few over-30s, but we have also got a lot of young lads who have had a lot of experience, like losing a World Cup semi-final in quite controversial circumstances and then fighting back and winning a Grand Slam.
"We've had a varying degree of experiences together, and I think that helps when you go to away grounds, which can be hostile.
"We respect our opponents, we are also aware England are the favourites going into this game and we are also aware that the whole of England expects them to come away with a Triple Crown, so there is a lot of pressure on them as well.
"This year's Six Nations shows that one game doesn't have much of an effect on the next one. Look at how the results have shifted. What is important is momentum shifts in the game itself.
"Everyone is aware of what happened last year. Things went our way on that day and we happily accepted the championship, but this year has been a prime example - England lose against France, then they beat Ireland; Ireland hammered us, then we did a good job on France.
"We just try to play to a level of intensity every time we play, whether it's against England, Scotland or Ireland. We let ourselves down against Ireland and didn't reach that level of intensity. We were beaten by a better team.
"We try to be consistent with our levels of intensity because it's no good being fantastic one game and the next game average. That is not what we expect of our players, and they don't expect that of themselves."