Stuart Lancaster ready to banish memories of last year's Six Nations defeat to Wales
England coach Stuart Lancaster is ready to banish the bad memories of last season's nightmare defeat by Wales.
Last Updated: 27/02/14 8:10am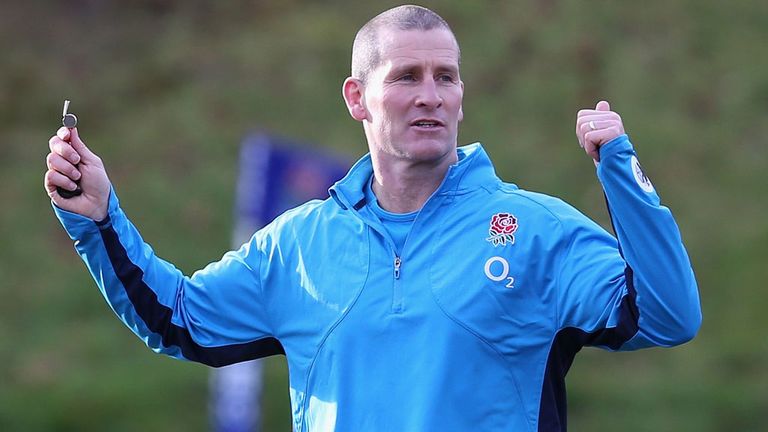 Eight Tests have passed since England were humiliated 30-3 by their fierce rivals in a match that could have seen them clinch the Grand Slam with victory.
Neither side can afford to lose when they renew rivalries at Twickenham on March 9, but Lancaster feels better prepared and he thinks he has a better squad at hand despite the loss to injury of Billy Vunipola.
"Looking back on it, the big lesson we learnt was keeping composure when the score started to turn against us and we've done that in subsequent games," Lancaster said.
"I deliberately remember saying at that time we made a bad job worse and in games against New Zealand, Australia and France since then we've shown we're a lot more composed and a lot more experienced at dealing with those sort of situations.
"The trick obviously is not to put yourself in that position in the first place.
Development
"Last year's loss was hard to take, there's no doubt about it, but no team goes unbeaten in international rugby.
"It's how you respond to the loss that's important and we went to Argentina and continued to develop our game."
England's battling 13-10 win over Ireland last weekend put them back in the race for the Six Nations, and they can secure the Triple Crown with a win over the Welsh, but Lancaster knows the Irish result becomes meaningless if they are undone like last year.
"We're obviously delighted to have beaten a high-quality Ireland team and it was a great game of rugby, but it counts for nothing leading into this game," he said.
"On review and reflection the players understand there were opportunities left out there and areas we can improve on.
"Wales have quality players across the park. They are cohesive and well organised and have won big games, so it's a big challenge for us."