Six Nations: Luther Burrell says England must counteract George North to win Triple Crown
Luther Burrell is wary of the threat close friend George North will be to England when Wales visit Twickenham.
Last Updated: 28/02/14 10:44pm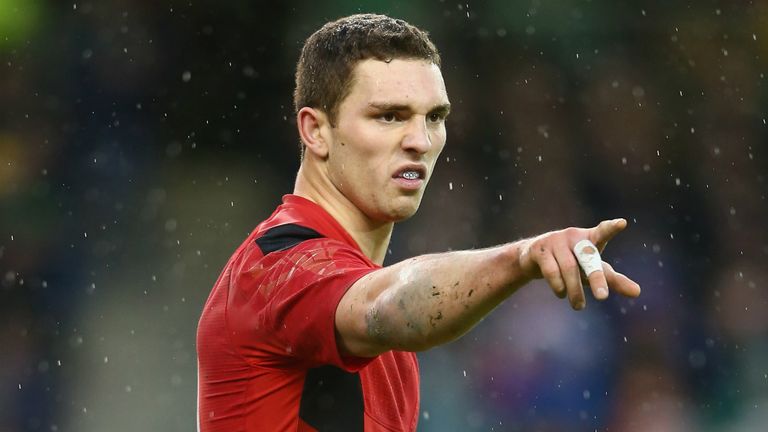 Burrell managed to contain Brian O'Driscoll last weekend when England set up their chance of Triple Crown glory, and depending on Jonathan Davies' injury situation, he may have to go head-to-head with North, his club team-mate at Northampton.
If Davies is passed fit to return from a chest injury, he will reclaim his place at outside centre with North reverting to the wing in the fourth set of Six Nations fixtures.
Burrell knows either player will provide a massive challenge for him but he feels he would have a bit more familiarity with North, whose recent performances have seen him likened to the legendary Jonah Lomu - one of Burrell's rugby heroes.
"Whether he's on Jonah Lomu's scale I don't know because Lomu was my idol growing up and it will be pretty hard to knock him off that pedestal," Burrell said.
"But what he does in games is fantastic, the way he trains is brilliant and that is the reason everything falls into place for him, besides obviously having that X factor.
"You look on while we are on the pitch and you think 'how has he done that?' He is a real talent and the sort of player who can change a game for you.
"I know he has a tremendous amount of power - he's very difficult to stop. You have to shut his space down because you don't want to give him time. We will have to put a couple of defenders on him or he will be away."
Burrell and North have struck up a friendship off the pitch during the seven months they have spent campaigning for Northampton, who currently top the Aviva Premiership.
"Away from the field he is a brilliant character to have around. He is a top bloke - he acts like a kid!" Burrell added.
"He's got two personalities - you get him on the field and he's an animal, you get him off the field and he's the complete opposite.
"We spend a lot of time together. George has an interest in dogs - he's after a French bulldog and I've got one."