England fly-half Owen Farrell inspired by last year's Wales rout
Owen Farrell says England are using last season's rout in Cardiff to prepare themselves for their game against Wales.
Last Updated: 02/03/14 3:36pm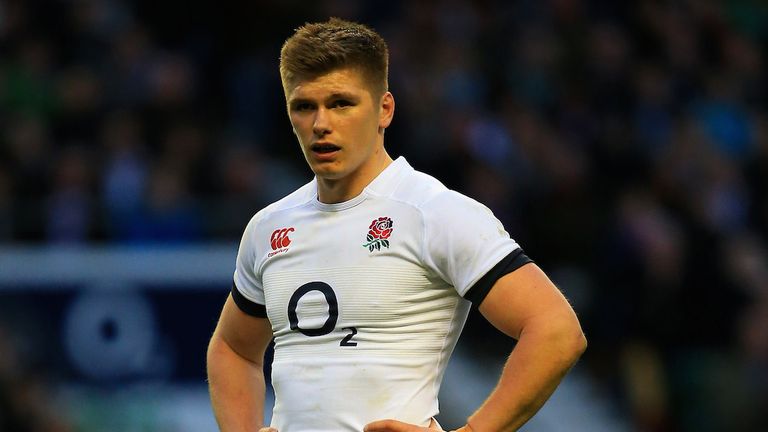 In the deciding match of the 2013 Six Nations, a rampant Wales ran out 30-3 winners against a young English side.
Fly-half Farrell feels that game was an important part of the current team's learning curve and that they have gone from strength to strength since.
"Once the pain faded a bit after a few days, I realised it was actually a chance to improve," said Farrell.
"You watch every champion team, and they have to go through things like that to get to where they want. That's what you've got to realise, and get on with it.
"I think that experience will help us become what we want to be, but you never want to get beaten like that again.
"You need to make sure that you use it to get better, then see where you are the next game, then use that to get better and see where you're at the next time.
"If you look at our games since that Grand Slam loss, I think that's what we've done. But you never forget how you came away feeling that gutted."
England play Wales at Twickenham on March 9 in a game that could help determine the outcome of this season's championship before wrapping up their fixture list with a trip to Rome to face Italy the following weekend.
The Welsh have some momentum after a strong performance against France a fortnight ago, particularly in the pack, where they contain several players from last year's Australia-conquering British & Irish Lions squad.
While that will make Wales an entirely known quantity to England, Farrell accepts the game will still be a very difficult one.
"We didn't need to see their British and Irish Lions in action last year to know what to expect from Wales. Everybody has their way of playing, so it is not exactly too complicated to figure out what's in store," he added.
"The problem is stopping what you know is coming.
"Given their quality, however, Wales could turn up with a few new tricks up their sleeves.
"But we will be ready. Their physicality is always a threat - they are a big side - so it's about stopping them in the first few phases - and then really going for them."