Six Nations: England full-back Mike Brown says competitive spirit vital to his game
Mike Brown is happy to play 'Mr Angry' on the rugby field as he feels his competitive spirit is a key part of his game.
Last Updated: 08/03/14 10:53am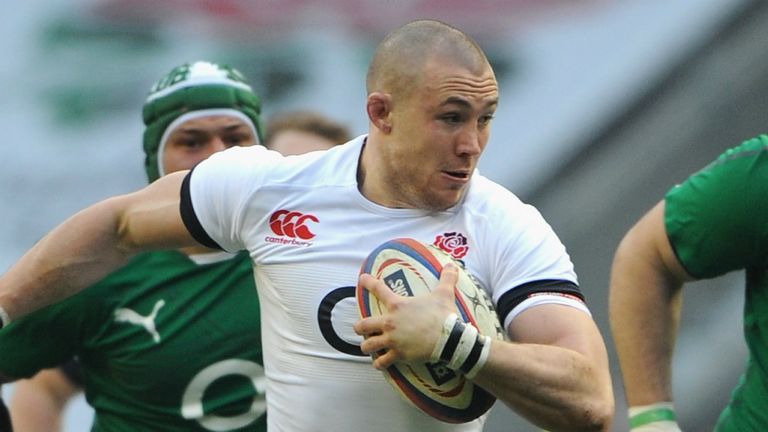 Brown was given the nickname by his new team-mates when he joined Harlequins in 2006, on account of a fiery temperament that has since transferred from club to international stage.
He showed no signs of mellowing a fortnight ago when squaring up to Brian O'Driscoll in England's 13-10 win over Ireland, a result that set up the chance to win the Triple Crown against Wales on Sunday at Twickenham.
Brown confesses getting himself fired up is an intrinsic part of his playing psyche, although it mainly shows itself in high levels of competitiveness.
"I was called 'Mr Angry' when I first joined Quins but it's not about being angry. I'm competitive and want to win," Brown said.
"I'm always fired up. Every time I step on the pitch I'm fired up to play. I want to do the best I can for whatever team I'm playing for.
"I enjoy the confrontational side of rugby, standing up for myself or a team-mate. That competitiveness applies to most sports.
Comfortable
"Being on a rugby field is probably where I feel most comfortable on life.
"As soon as I step out there I feel confident and feel like I grow as a person. I love being out there."
Brown is on course to being named Six Nations player of the championship after back-to-back man-of-the-match performances but he is reluctant to be looked at as anything but a cog in the team.
"I don't really see myself as the star of the team, it makes me feel a bit uncomfortable," he said.
"I feel pressure in very game to play the best I can. I've shown in a Quins shirt that I want to play well in every game. When I'm not I'm pretty hard on myself.
"Sometimes I look at the negatives before I look at the positives, so I don't feel pressure outside of myself.
"I guess that focus on the negatives has helped drive me to become the player I am. It's fine as long as I don't dwell on them too much. I don't think I have recently because I've matured a person and as a player."