Six Nations: England skills coach Mike Catt is targeting a Triple Crown against Wales
Mike Catt insists England know exactly what Wales will throw at them in the Six Nations clash on Sunday.
Last Updated: 08/03/14 3:01pm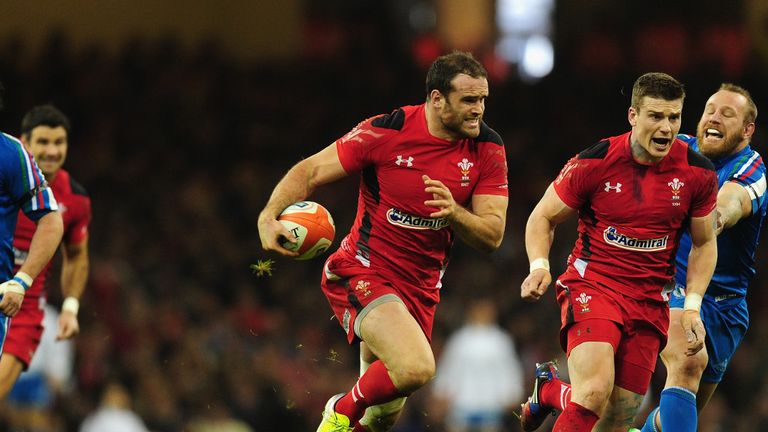 The attacking skills coach is not expecting any tactical surprises from Warren Gatland's Wales as England look to secure the Triple Crown and landing a telling blow in the title race at Twickenham.
Catt views the contest as a battle between a team packed with experience against a developing England side whose strong form as seen them installed as favourites.
"It will be an extremely competitive Test like every Test is," the attacking skills coach said.
"We're two very good sides - one developing and one very experienced - who go head to head.
"The Six Nations is always very exciting and it's obviously our last home game, so it would be nice to pull off a win.
"We know exactly what's coming from Wales and know exactly how they play the game.
"It's about making sure we concentrate on what we can do. Hopefully the result will swing our way."
If they end a three-match losing run against Gatland's champions, England will contest the title on the climatic day of the Six Nations when they travel to Rome to face Italy.
One of the most pleasing aspects of their Championship has been the promising strides made by the threequarters, who have scored all five of their tries through Luther Burrell, Mike Brown and Danny Care.
Attacking game
Catt believes England's attacking game is now beginning to take shape.
"The past 18 months under (head coach) Stuart Lancaster things have progressed really nicely. Attack takes a lot longer than defence to develop," he said.
"All of a sudden players are now starting to understand the reasons why they do things.
"We're seeing some good intent from the players and all credit to Stuart for giving them the freedom to do that.
"We're very happy with where we are. We still have a long way to go, but we're very confident going into this game."
Former England centre Will Greenwood described the Welsh backs as the best three-quarter line the Six Nations has seen and Catt is also an admirer.
"It's a big backline - it's probably the biggest backline!" Catt said. "They've got some fantastic players who have proven themselves over the last three or four years.
"They've won some massive games and have lots of British and Irish Lions who have shone through.
"They love their rugby and love winning. They're very competitive and as a backline are extremely dangerous.
"They have all attributes - a running game, kicking game and defensively they're hard to break down. It will be a classic Test match."