England are 'confident' of beating New Zealand, says Stuart Lancaster
Stuart Lancaster insists England are 'confident' heading into their three-Test tour of New Zealand next month.
Last Updated: 15/05/14 10:58pm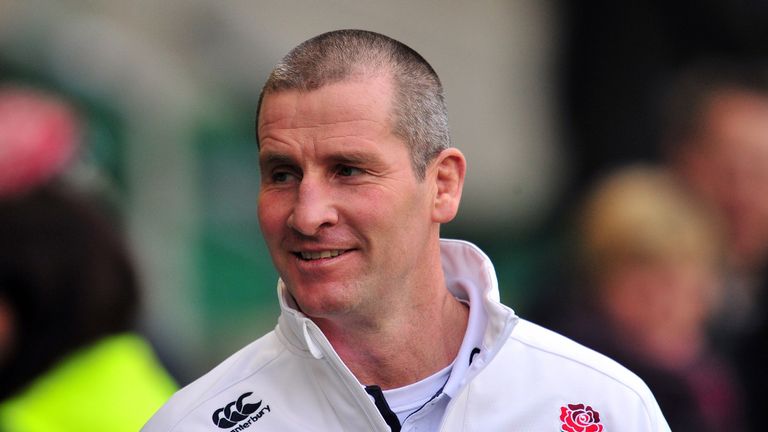 England's surprise 15-13 win in Wellington in 2003 followed an equally shocking victory in Auckland in 1973, but the current side carry significant momentum with them into the upcoming three-Test tour.
Lancaster's team produced a momentous victory at Twickenham in December 2012 and just missed out on this year's Six Nations crown.
And he told Sky Sports: "In the last two games against them we've pushed them close once and beaten them once so we'll definitely go there confident.
"It's a different dynamic playing New Zealand in New Zealand as opposed to Twickenham. But what a place to go, a year on after the World Cup, to find out our strength in depth and our talent and see how we get on against the best.
"We certainly can't go there hoping just to survive. We'll be working hard, coaching the players and we've got huge momentum from the Six Nations and we want to build on that.
Great players
"We've watched the Super-15 and they've got some great players but if you look at the top end of the Premiership I think we've got some lads playing well as well."
Lancaster will be without some of his key players for the warm-up match with Barbarians on June 1, however, due to their involvement in the Aviva Premiership final - the competitors of which will be decided in this weekend's semi-finals.
Lancaster lamented the fixture clash but insists his side have the strength in depth to deal with it.
"It's definitely not ideal because you go into the hardest place in the world to play a three-Test series," he said.
"It's something I've known about for a long time and you've got to deal with it and get on with it because we've got a team to prepare and to create belief in that they can go and win that first test.
"We'll know after this weekend who exactly is in the final and be able to select accordingly, and we know that, despite whichever combination ends up in the final, we'll look at our team and think 'that's pretty good'.
"The trick is then to make them believe it and give them the gameplan, systems and structures to beat the All Blacks."