Dean Ryan hopes the Barbarians can restore some pride against England
Dean Ryan has urged the Barbarians to restore their reputation when they face an England XV at Twickenham on Sunday.
Last Updated: 29/05/14 5:12pm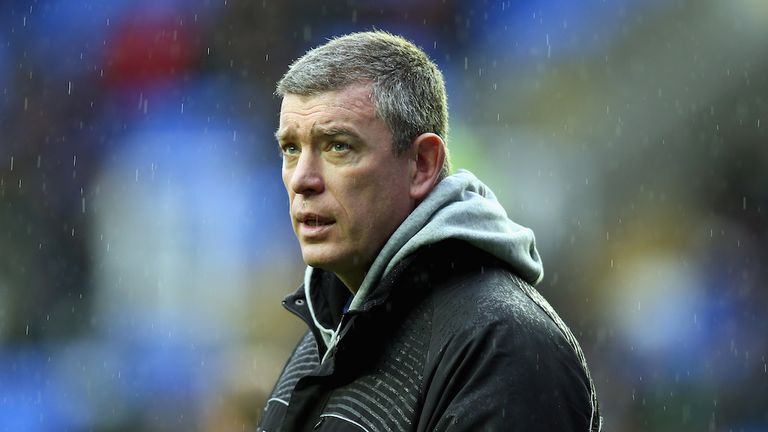 The head coach admits his invitational side need to shake off some criticism, especially after they slumped to a 40-12 defeat against England last summer.
World Cup-winning coach Sir Clive Woodward claimed it was a 'waste of time' for the British and Irish Lions to face the Barbarians in Hong Kong en route to Australia last summer.
But Ryan has revealed how his players have voiced their disappointment about past results and are keen to win back some respect this weekend.
"I think everyone has a responsibility to make this fixture competitive because the history of the Barbarians is there, but the here and now needs to be looked after as much as everything else," said Ryan.
"And that requires the group respecting what's gone on in the past, but also being aware of their responsibility to act here and now.
"And that's something we've impressed upon the group.
"We're aware of times when that hasn't gone well, and this group have articulated that they are pretty keen to separate themselves from that, and put in a competitive fixture.
"Because it's crucial to the success of something, we all marvel at this group, the fact that we can bring this group together under the same banner should not be lost.
"But then it shouldn't be lost on the responsibility of those involved to ensure they maintain it, and that's something we've expressed very clearly."
Lyon and Argentina flanker Juan Manuel Leguizamon will captain a vastly experienced line-up, with more than 700 international appearances.
Ireland and British Lions lock Donncha O'Callaghan makes his Barbarians debut in a starting line-up featuring five All Blacks.
England are missing as many as 45 players due to Saturday's Aviva Premiership final and the first Test against New Zealand on June 7.
But Ryan has praised England for still fielding a side containing three full caps.
"It's a new experience for me to try to capture the vast experience in the squad in such a short time-frame," he said.
"It's alright having a million different ideas but we've got three days to refine them, so we've spent a lot of time stating what they want to do.
"Any one of these players could have captained this side, but we felt Juan captured what we want to do with this group.
"This England side might be a few chunks down the conveyor belt because of other fixtures and commitments, but it still looks extremely healthy.
"It shows an extremely healthy picture of rugby in England."