New Zealand v England: Scheduling row leaves Dylan Hartley ruing Premiership final win
Last Updated: 09/06/14 11:38pm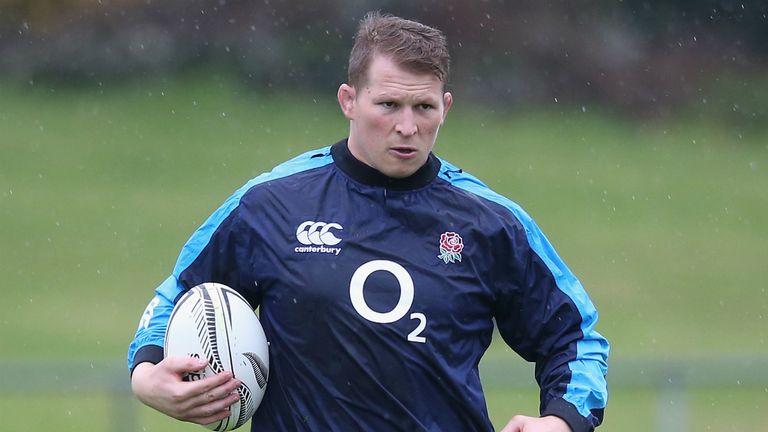 Northampton hooker Dylan Hartley admits success in the Aviva Premiership may cost him the England cap against the country of his birth he so dearly craves.
Rotorua-born Hartley, who was a stand-out performer in England's Six Nations campaign, missed the 20-15 defeat in the opening Test against New Zealand after featuring in Northampton's Twickenham triumph a week earlier.
Hartley joined his Saints colleagues, as well as England's Saracens contingent, in the stands at Eden Park following their late arrival to the tour, which was viewed by many as a scheduling faux pas.
If missing the series curtain-raiser was not a big enough blow, the Premiership finalists' watched on as what was dubbed a 'second string' England side pushed the reigning world champions to the brink, raising doubts as to whether head coach Stuart Lancaster will now make changes to his starting XV for the second Test.
In Hartley's absence Bath's Rob Webber excelled and the Saints hooker, who recently recovered from a shoulder injury that kept him out for two months, could be set for another cruel blow should he be confined to the bench for the clash at the Forsyth Barr Stadium on Saturday.
"Having credit in the bank is good, but when another fella plays well the week before... I won't feel hard done by if Rob starts and I miss out," the 28-year-old admitted. "That's the way it works.
"I understand that and if it was the other way around I'd expect it as well. It's all about the team.
Slip up
"Me and Tom Youngs have had it for two years now. You slip up, you give the other guy an opportunity.
"In my case, slipping up was having to stay behind and play in the Premiership final.
After lifting the Premiership crown Hartley understands he must now bide his time, claiming: "Rob took his opportunity, played well and I wouldn't be surprised if the coaches stuck with him. He stepped up.
"I've said it before, you just bide your time and wait for an opportunity and when it comes, you take it."
Hartley, who left New Zealand's shores for England as a 16-year-old, has never featured against the All Blacks and revealed his yearning to take on the best side in the world in their own environment.
"I toured in 2008 as first-choice hooker but was only 21 at the time and didn't actually play," he recalled.
"I really want to play this time. I've played the All Blacks before, but only at Twickenham.
"I'd like to give a good account of myself in front of friends and family who don't get to see me play. I'd like to leave the country with my head held high."
High standards
It took a 78th-minute Conrad Smith try for the All Blacks to overcome England in the opening match of the first three-Test series between the nations, with hopes of just a third victory on New Zealand soil for the visitors bolstered by the arrival of several key players.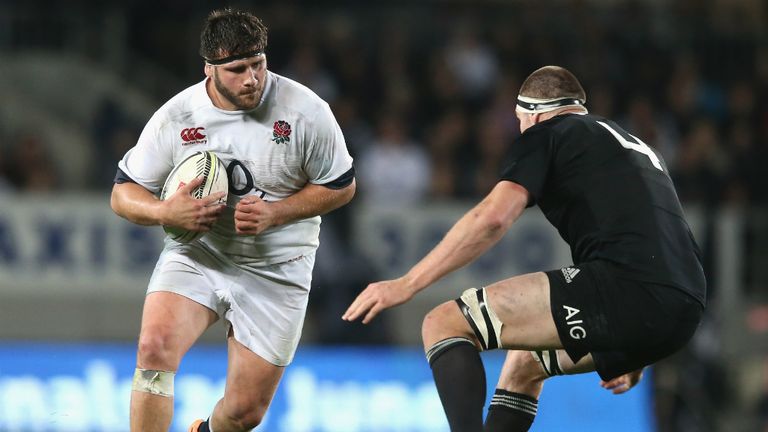 The availability of those players from Northampton and Saracens will strengthen their attempts at levelling the series, but Hartley predicts a less error-strewn performance from the home team.
"We are kicking ourselves for not coming away with at least a draw, but if we can play like that for the rest of the series we will earn a lot of respect," he added.
"The series is very much alive. The trap we can't fall into is thinking that it will be like it was last weekend.
"We know the All Blacks have got high standards and they will be looking at the game and saying it wasn't good enough for them.
"We need to get over the line somewhere and here is the perfect place to do it. Doing it against the All Blacks would be one hell of a statement."