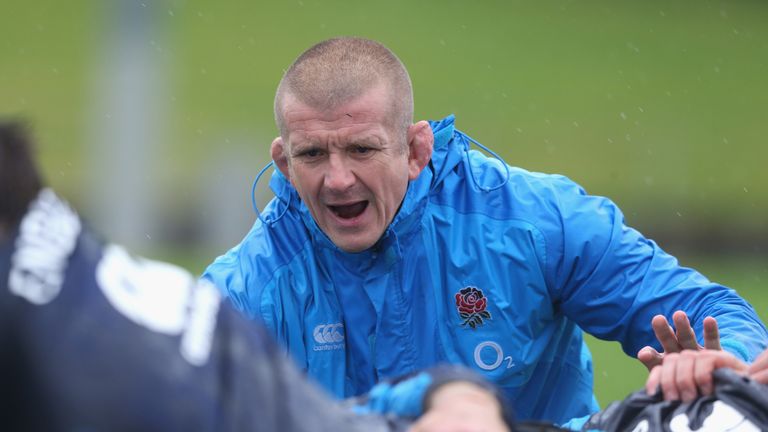 Graham Rowntree has demanded England scale fresh heights in their quest to level the series against New Zealand at Forsyth Barr Stadium on Saturday.
The 2015 World Cup hosts were superb in the first Test in Auckland but still succumbed to a 20-15 defeat when Conrad Smith completed a desperate late assault by the All Blacks.
England have been reinforced by the return of their Aviva Premiership finalists, but Rowntree insists they must still discover another gear if they are to set up a series decider in Hamilton on June 21.
"New Zealand have had another week together and they have spoken about going up another 30 per cent, so we have to match that," the forwards coach said.
"They are a super-skilled team. Look at the experience they have. It is a real challenge of where we are as a group, to play them again.
Test
"I'd like to play them every week... as long as we did okay! It's a true test of where you are.
"It is one of the best countries to come and visit and play rugby, because everyone knows rugby - everyone you meet in the street.
"Particularly as a forward, you come here to test yourselves against the best and I want us to be competitive.
"I thought last week we were nearing the standards I've set for the group, but in the second Test we've got to go to another level.
"A lot has been said about the New Zealand performance and how frustrated they are, so they'll be better. Our game has to go up."
Alarmed
Rowntree bristles at the suggestion England adopted go-slow tactics at Eden Park in a bid to compensate for their inferior conditioning.
The length of time taken to form scrums and line-outs was noted by All Blacks head coach Steve Hansen, who admitted he was concerned by the delays.
"We want to play quick. I was alarmed by some of the comments in the press this week saying we want to slow the game down," Rowntree said.
"We want to play quick because we have a lightning-fast back line and a dynamic group of forwards.
"We want to play every style of game and have every tool available, but we want to play quick and that stadium will suit us."