Scotland great Doddie Weir diagnosed with Motor Neurone Disease
By Andy Charles
Last Updated: 20/06/17 10:06am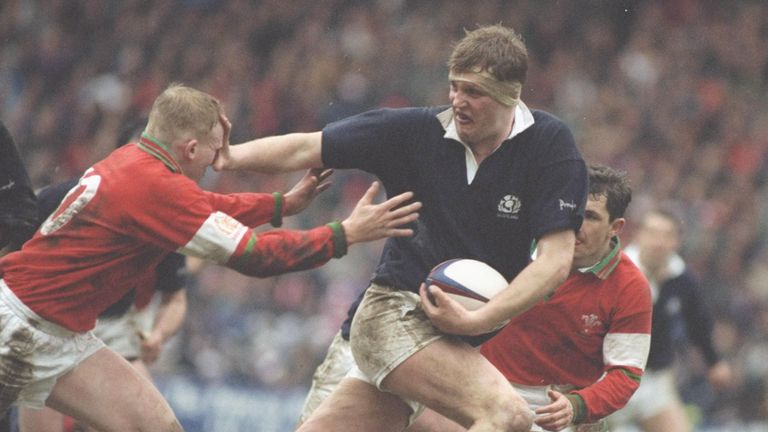 Former Scotland rugby union international Doddie Weir is joining the fight to tackle Motor Neurone Disease (MND) after revealing he has been diagnosed with the condition.
Weir, who won 61 Scotland caps and played for the British and Irish Lions in a glittering career, made the announcement on Tuesday, which is Global MND Awareness Day and designed to raise awareness.
The 46-year-old is joining forces with researchers from Edinburgh University in their quest to better understand the disease, in the hope that it will eventually lead to new therapies.
MND - also known as amyotrophic lateral sclerosis (ALS) or Lou Gehrig's Disease - is a progressive disease and claimed the life of former South Africa scrum-half Joost van der Westhuizen in February after a seven-year battle.
Weir said: ''Over the past few months a number of friends and family have raised concerns surrounding my health. I think then, that on this day set to help raise awareness of the condition,
"I should confirm that I too have Motor Neurone Disease. I should like to take this opportunity to thank the National Health Service in recognising then diagnosing this, as yet, incurable disease.
"I am currently on holiday in New Zealand with Kathy and the boys and when we return, I will devote my time towards assisting research and raising awareness and funds to help support fellow sufferers.
"There are plans in place to create a charitable foundation to help in any way we can and we will share these details with you after our family trip."