Tim Visser hopes to catch New Zealand cold when Scotland face New Zealand this weekend
Tim Visser feels Scotland can cause New Zealand a surprise at Murrayfield on Saturday.
Last Updated: 06/11/12 4:05pm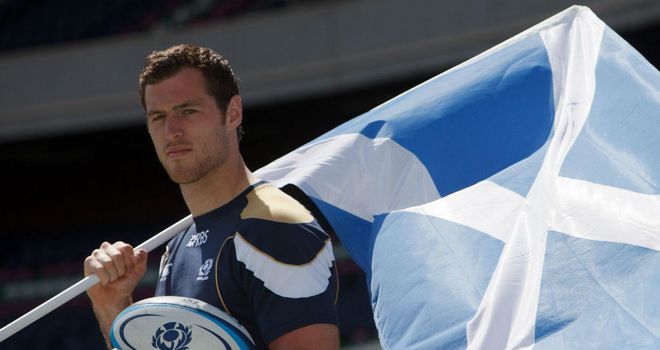 Wing Visser will be making his international home debut this weekend and he hopes to catch the All Blacks on the hop, living up to his nickname of the Flying Dutchman.
He said: "Being able to sneak under the radar and get my debut in Fiji and then Samoa was good for me. Hopefully I have been able to get in under the radar.
"The big winger on the left-hand side has become very fashionable. Luckily for me, otherwise I might have been stuck in the back-row somewhere.
"To get the chance to play against the current world champions is incredible and is genuinely a dream come true.
"It's brilliant to be able to measure myself up against someone in my position from their team and that's something I'm looking forward to.
"In terms of challenges they don't come any bigger. I feel like my career has been steadily building up to this point and I'm now well prepared to go into something like this.
"After the summer tour we can take some confidence going into this game. We're confident in our own ability and that's something we need to concentrate on.
"We've got a set game plan. We've been given very clear directions on what to do and what to exploit. We all know that New Zealand are a good team, but we've got to leave it there and concentrate on ourselves."