All Blacks No 8 Victor Vito wary of 'great' Scotland team ahead of Sunday's clash
New Zealand No 8 Victor Vito has warned the All Blacks they are facing a "great" Scotland team on Sunday.
Last Updated: 11/11/12 10:38am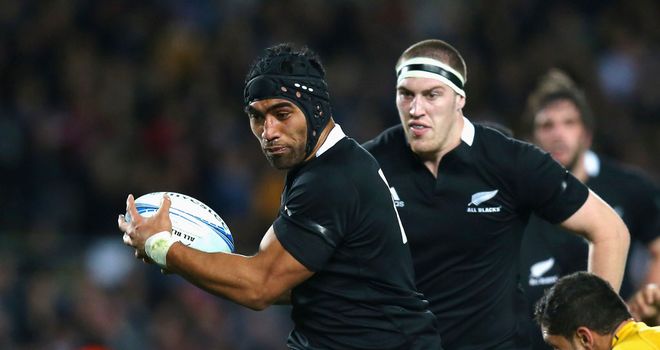 After a terrible European season, Scotland exploded into life on their summer tour, beating Australia, Fiji and Samoa in June.
In 28 attempts the Scots have never beaten New Zealand, and Vito says the current crop of All Blacks do not want to make unwanted history at Murrayfield.
"A lot of people might be saying Scotland haven't got a chance, but I think they've got a great team," Vito said.
"They've got real strengths and for me they're a massive opposition, especially because I've never played them before. It's a bit of an unknown.
"I know they're coming off some big highs. There's a lot of confidence running off them."
Opportunity
Many of Vito's previous Test caps have come at blindside flanker, but now he has the chance to challenge Kieran Reid for the No 8 berth he favours.
"Any time you get named in the All Blacks, let alone the starting XV, you know it's a chance and you've got to add to the All Black legacy," said the Hurricanes star.
"To get the first opportunity to start in the eight jersey is something you can't take lightly. I've got to take it.
"It's pretty awesome to get the opportunity to play at eight. I played there my whole Super season and to come to the ABs, it's always good to get on the field at six, but to get an opportunity at eight, that's where I'd love to see myself.
"I feel like you're placed under a bit more responsibility, with the ball at the back at the scrum, and feel a little bit more involved in the game."