Scotland look to interim coach for the RBS Six Nations
Scotland are considering appointing an interim head coach for next year's Six Nations, the SRU has confirmed.
Last Updated: 04/12/12 11:23am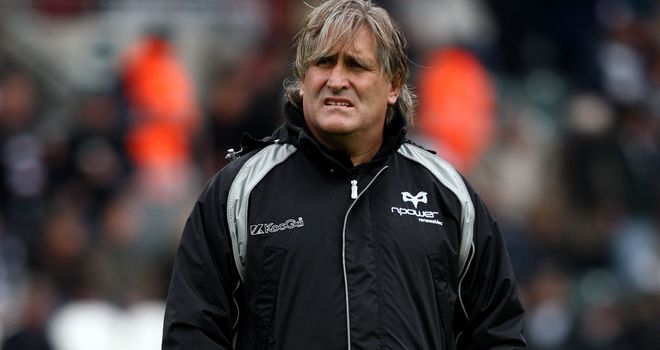 Applications have already been received to fill the post on a permanent basis after Andy Robinson resigned in the wake of disappointing results in the autumn internationals, which culminated in the 21-15 defeat to Tonga on 24 November.
Robinson's senior assistant coach Scott Johnson, who was previously head coach with Wales and USA, has indicated he would be interested in leading Scotland during the Six Nations.
Former Glasgow Warriors coach Sean Lineen, currently in a talent recruitment role at the SRU, has also emerged as a possible candidate for that role, with Dodson overseeing the transition process.
"We have already received a number of applications for the job," said Dodson.
"We are reviewing these as well as looking at home and abroad for the best candidate to take Scotland forward to the Rugby World Cup.
"We have the RBS Six Nations just round the corner and, given the timescales involved, we are looking at the possibility of an interim appointment as we don't want to rush into making the decision.
"The most important thing we can do is get someone in to take the team forward for the long term."
Johnson himself remains positive for the future of Scottish rugby and is keen to remain involved.
"I have not had a chance to speak to the officials, but I intend to in the next week or so," he said.
"That will decide where I am placed in the job and if the job suits me, and if it suits them for me to take it. I am secure in the fact that I have come here for a couple of years and I have only just started.
"There are plenty of good things in Scotland and plenty of hard working rugby people and there are plenty of good players.
"We need to start developing a game that suits us to play."