Scott Johnson to coach Scotland in Six Nations and in summer tour of South Africa
Scotland have named Scott Johnson as their interim coach for the Six Nations and next summer's tour of South Africa.
Last Updated: 20/12/12 10:13am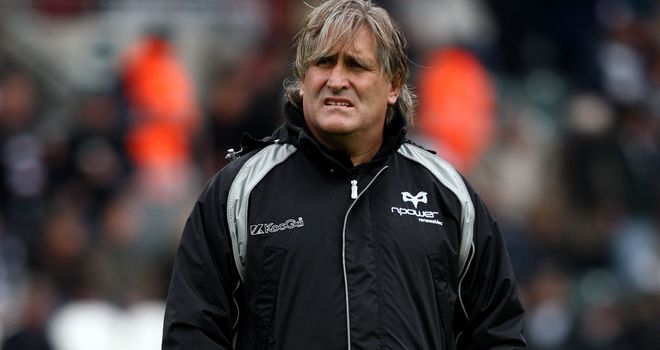 Johnson replaces Andy Robinson, who stepped down after Scotland lost their three EMC Tests last month, bringing an end to his three-year tenure in the post.
Scottish Rugby's CEO Mark Dodson confirmed the search for a long-term successor to Robinson would continue, but for now Johnson will team up with existing assistant Matt Taylor and specialist coaches Duncan Hodge and Massimo Cuttita in preparing the team for the challenges ahead.
Johnson said: "It's an honour to take charge of the national team for our imminent campaign.
"I will be doing everything I can to bring the best out of our players as we all seek to achieve winning performances."
Dodson added: "Scott has a wealth of experience of international rugby, which was instrumental in his appointment earlier this year as our senior assistant coach.
"He has coached with Australia, Wales and the USA and knows what it is to prepare teams to win on the international battleground.
"Scott knows our players and coaches well and is determined to hit the ground running with a successful RBS 6 Nations Championship."