Sean Maitland selection defended by Scotland boss Scott Johnson
Scotland interim coach Scott Johnson has defended the selection of New Zealand-born Sean Maitland for the Six Nations.
Last Updated: 23/01/13 7:52pm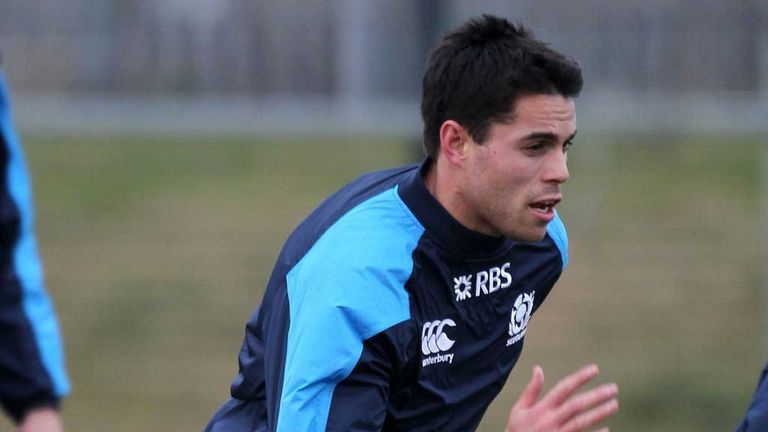 Maitland, who has represented the Maori All Blacks and the New Zealand U20s, only arrived in Scotland in October after signing a three-year contract with Glasgow.
The 24-year-old has made five starts and scored one try for the Warriors since his debut in December.
Although Maitland's father was born in New Zealand, his uncle and grandparents hail from Scotland and he was brought up with strong Scottish roots.
"When I spoke to his Dad he was standing in his kilt in New Zealand," Johnson said.
"Everyone thinks it's the grandfather rule that Sean comes under.
"Sean's father is Scottish and he has great pride in being a Scotsman. Sean used to be woken up as a kid to watch Scotland in the Five Nations, as it was.
"This kid is of proud Scottish heritage. This is not tokenism and he would be offended if anyone questioned that and so would his dad and his grandparents as well.
"He is a real proud Scotsman and he is there for the right reasons and that is why we value him as a member of this team."
Scotland open their Six Nations campaign against England at Twickenham on 2 February and Johnson believes his team can spring a surprise.
"Despite what people think, we are going to turn up to this game. We aren't going to cancel it. We are coming. We are keen to go," he said.
"There is an underlying will to ruin a party at Twickenham."
"The unknown factor is a good thing for us. We are the poor little boys on the block and we are happy to go in as the poor little boys on the block.
"But rest assured, come game time we may not be a poor little boy."