Scottish Rugby has agreed a new kit deal with Macron
Scottish Rugby has announced that it has secured the biggest sponsorship deal in its history.
Last Updated: 24/01/13 10:52am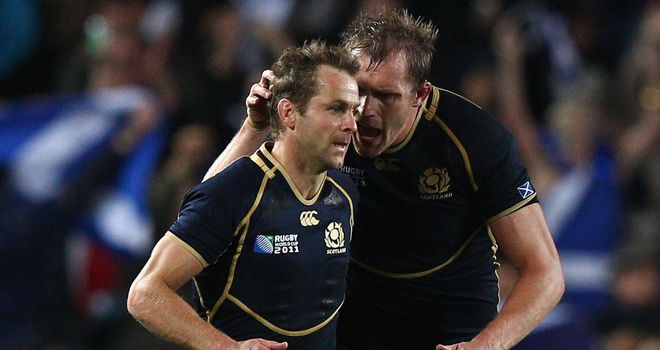 New kit partner, Macron, will come on board in the summer to become official kit supplier for all Scotland representative teams and the professional clubs, Edinburgh Rugby and Glasgow Warriors.
A unique part of the four-year deal will see Scottish Rugby ask supporters for their views on the new Scotland kit ahead of its launch later this summer.
Scottish Rugby chief executive Mark Dodson said: "This historic deal for Scottish Rugby is very welcome news and I would like to thank Macron for joining us in this ground-breaking partnership.
"The new deal will start on 1 July when our existing agreement with Canterbury of New Zealand comes to an end. I thank Canterbury for all their support of Scottish Rugby.
"Today is about welcoming Macron and looking forward to a long and fruitful partnership which will benefit our sport, on the international, top-level and community playing fields and for our supporters who pull on the shirt and share that pride.
"Listening to Chris Paterson, one of Scottish Rugby's all time-greats, I was struck by his view that he was really only 'borrowing' the jersey. There were great players who had worn it in the past and, we all hope, greats who will wear it in the future.
"But the jersey itself belongs to the nation and that's why we want to involve our supporters in what their team will be wearing."