Tim Visser defends selection of New Zealand-born Sean Maitland
Tim Visser has defended the selection of the Scotland's New Zealand-born overseas star Sean Maitland.
Last Updated: 31/01/13 9:23pm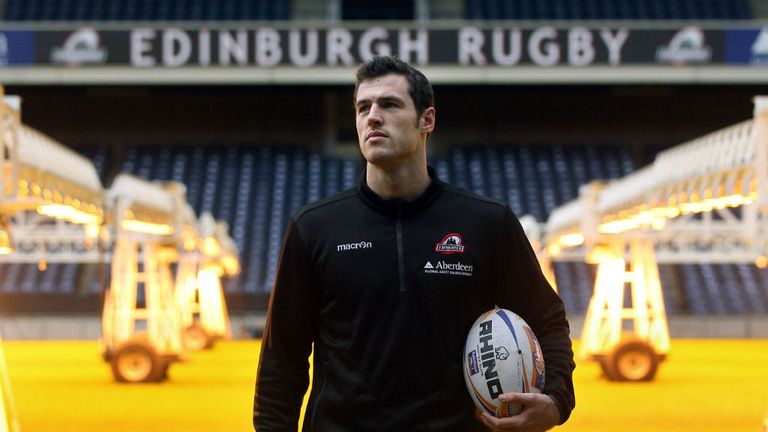 Visser, born in Holland, and Maitland will be on the wing in Saturday's Six Nations opener against England at Twickenham.
Maitland's inclusion has been criticised because he was born and bred in New Zealand and only arrived in Scotland last October when he joined Glasgow from Crusaders.
Maitland's father is Scottish, whilst Visser qualified only after completing a three-year residency.
But now he insists that if the International Rugby Board rules permit it, there is no reason why Maitland should not represent the land of his ancestors.
He said: "Rules are rules, so people are eligible or not. My view is slightly skewed because of the way I got into the team.
"But if Sean is eligible and good enough to play for us, and he has shown a desire to represent Scotland, I think he should be able to."
Maitland is the only uncapped name among a team heading to Twickenham for the Calcutta Cup clash, and there is real mix of young talent and experience.
Visser said: "There is certainly some brilliant talent in there. Some old stalwarts who have proven themselves over the course like Ewan Murray who wins his 50th cap. And that is augmented by some new players who have just joined the group.
"We are looking at some exciting new players so it's looking good.
"We have another attack-minded player like me in Sean in the team and it's brilliant to have him on the other wing.
"He has proven himself for Glasgow and has fought to get himself into the Scotland squad and I am all for that. It's good to see an exciting talent like him in the team."