Scotland interim boss Scott Johnson on Saturday's clash with England
Scotland interim boss Scott Johnson refused to comment on English 'arrogance' ahead of the Calcutta Cup.
Last Updated: 02/02/13 3:29pm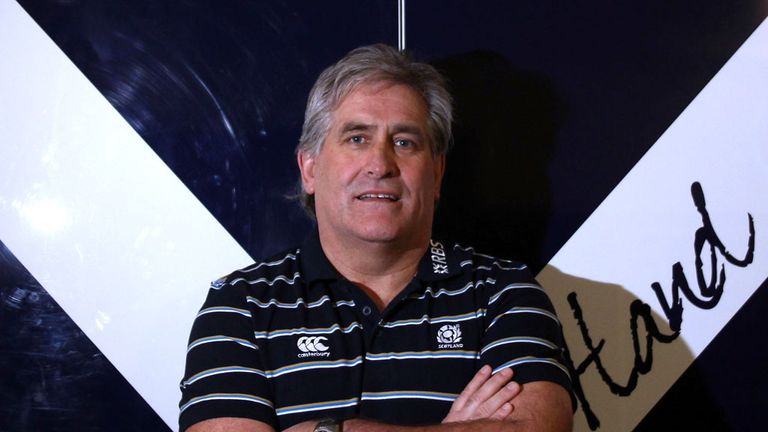 Stuart Lancaster's side have been accused by ex-Scotland coach Jim Telfer of letting the autumn victory over New Zealand go to their heads - but Johnson is concerned with little bar upsetting the odds.
He said ahead of the England win over the world champions: "There was plenty of good showboating too. They did the deed, it's not arrogant for me if you do the deed, they did that, fair play to them, but tomorrow is a new day.
"Statistics are like a bikini, it shows a lot but not the whole thing and if you go back in time, the stats may be lying. We have a chance to create new history and new stats."
Johnson recruited the help of ex-England forward Dean Ryan, and the Australian added of Ryan's impact: "He's been great to have around from a coaching perspective, but as a mate, to have him sitting next to you is even better. I have really enjoyed his company.
"The reality is he commentates every week and knows the English players and their rugby. The synergy between us has been fantastic. You sit here and talk and realise how much we're alike in our philosophy. He's been a great fall-back for me and it couldn't have worked out much better."