Six Nations: Scott Johnson says Ireland will be a threat despite injury problems
Scott Johnson says there is no chance Scotland will take an injury-hit Ireland team lightly on Sunday at Murrayfield
Last Updated: 20/02/13 5:04pm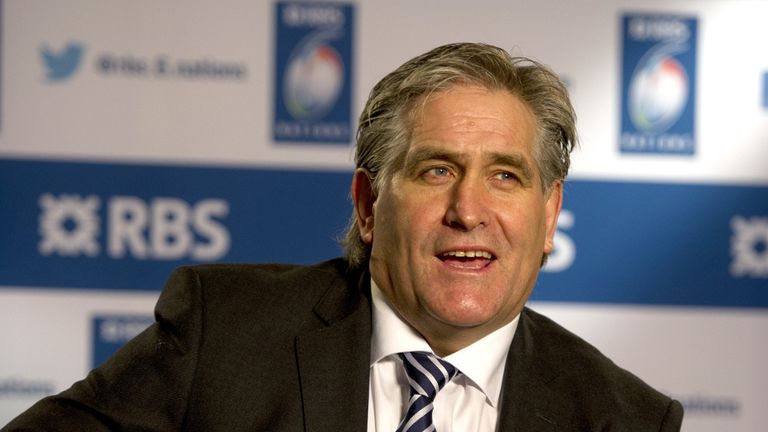 Ireland coach Declan Kidney has named two uncapped players in his starting XV and surprised pundits by naming Paddy Jackson at fly-half ahead of the vastly experienced Ronan O'Gara.
But Johnson says he and his coaching staff are well aware of the danger these 'unknowns' provide, as Scotland look to follow up their victory over Italy a fortnight ago.
"We know the players coming in. Their form regionally has been superb and these kids are good players," Johnson said.
"Sometimes what happens is that (people) expect the 'known names' to be a massive, massive loss. But what (people) probably don't know is the 'no names' and how good they are.
"Us coaches see them every week and know that these so-called lesser-known names are quality players. This is a genuine Test match, a quality Test match against a formidable opposition who will come here buoyed by years of achievement here.
"We understand what we are up against - we are not deluding ourselves - and we understand that what was good enough against Italy won't be good enough against Ireland.
"Continuity of selection is important up to a point. We had a good look at the team after the Italy game because we're not just going to take the win. It shouldn't take a loss for us to make changes.
"We really did take a good look at the whole personnel and there was enough there to say we had made a bit of progression and we will take it again.
"It was a win and we did some good things. But it's not the end result. We have got the ability and potential in this side to hurt some teams but we have got to do it consistently. It was one win but let's not get carried away with it.
"Motivation to me is showing improvement within yourself. Even with me on the treadmill, if I can see I am running faster than I was the day before, I get back on it.
"So that encourages people. All the other stuff is secondary. The reality is we can only keep testing ourselves and wanting to get better. If we take that attitude, time will give us a pretty good team."