Scotland winger Tim Visser wants more tries against Ireland
Tim Visser says Scotland's ruthless finishing is reaping rewards and could see them challenge for the Six Nations title.
Last Updated: 22/02/13 6:02pm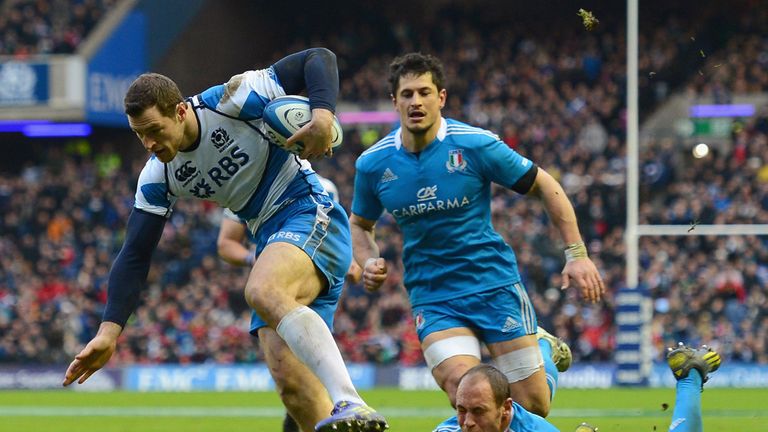 Scotland have scored more tries in their opening two matches of this year's tournament than they did in the whole of last year's.
Their back three of Visser, Sean Maitland and Stuart Hogg have been hugely prominent in their opening games against England and Italy - with foreign-born wingers Visser and Maitland both touching down and Hogg crossing twice.
They are now switching their sights to Ireland at Murrayfield and with England the only team in the tournament still unbeaten, victory over the Irish would catapult Scotland into the title equation with just Wales at home remaining before their final fixture with France.
"It's a vast improvement from where we have been in the past in terms of finishing," Visser said.
"Looking at the table, a lot of teams have now picked up a win, so the tournament is now winnable with a loss. But you can also end up bottom of the table with a win."
Scotland haven't beaten Ireland at Murrayfield since 2001, and will be wary of a backlash by the Irish after their 12-6 loss to England last time out.
"They are a good team no matter who plays, so we are not looking at it like a weakened side is facing us," Visser said.
"Ireland will be very physical. The first 20 minutes will be hell on earth. They are going to unleash everything they have against us. If we can ride out that first 20 minutes, then we are in with a chance."