Scott Johnson says Scotland must keep improving after victory over Ireland
Scott Johnson insists there is much more to come from Scotland after seeing them edge out Ireland 12-8 at Murrayfield.
Last Updated: 24/02/13 6:13pm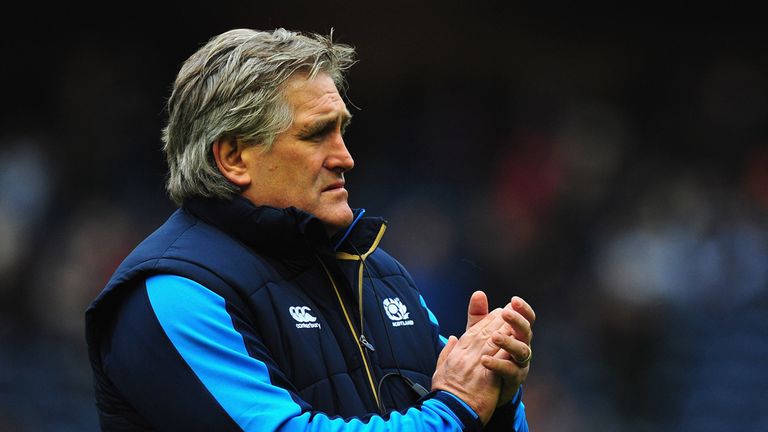 The Scots were clinging on in the first half, with Ireland having an incredible 78 per cent of possession, but the visitors only turned around 3-0 up.
Greig Laidlaw's deadly boot won the game for Scotland - helped by stout defence and Irish wastefulness.
"I am happy for the boys because it showed a different side to us. We probably should have been well behind at half-time and I think we showed great resolve," Johnson said.
"At half-time I felt like we must have watched Ali and Foreman or something.
We were lulling them into some false sense of security.
"My neck was getting sore looking down to one end of the pitch.
Damage
"But if we combine the resolve and the skill-set we think we can, we can do some damage.
"I'm happy but we go back to what we originally spoke about before the game - about performance, and there is plenty in that performance that we need to improve on.
"Ireland felt they should have been well in front on the scoreboard and that creates its own pressure.
"You have to ride your luck sometimes in this game and what we can't do is get too carried away with it.
"We are proud of the victory but have to give an honest assessment that we need to improve."
Asked if he fancied the job of head coach full-time, Johnson said: "I keep saying - let's not get too far ahead of ourselves.
"I said I would sit down with the board at this completion of this, and we will do that and decide what is in the best interests of Scotland."