Six Nations: Scotland interim boss Scott Johnson frustrated after defeat
Scotland interim boss Scott Johnson refused to blame the referee for the 28-18 Six Nations defeat to Wales.
Last Updated: 09/03/13 6:48pm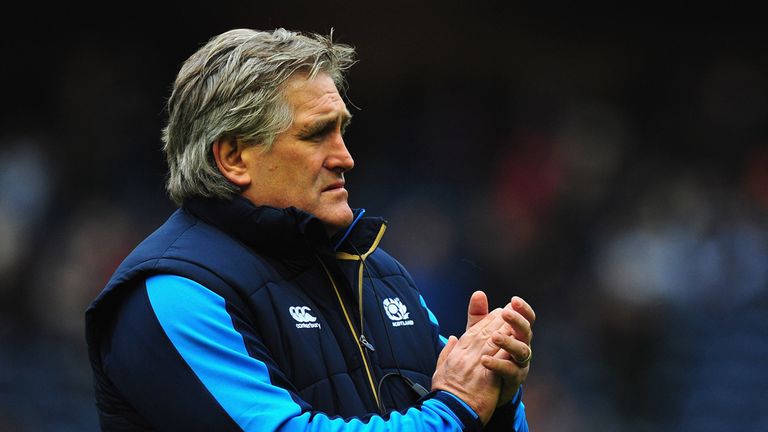 South African official Craig Joubert drew boos from the Murrayfield crowd for what they felt were some inconsistent decisions at the breakdown - but Johnson remained focused on his side's shortcomings.
"It didn't make for a great spectacle. But I'm not here to discuss referees. He's got a job to do and he seems a decent bloke," he said.
"I don't want to be the guy who talks about referees when he loses.
"The frustrating thing for us is that we had our first line-out in the second half. We think we are a competitive scrum, but we got to play off nothing.
"We let ourselves down but Wales took the most of their opportunities. There is nothing much between those two sides. That bodes well for us because they are world class.
"But we need to look at ourselves. We can try to find excuses and different reasons why that game didn't go our way. But I'd rather work on what we can do. We can't play Test match rugby like that and we don't want to.
"You score tries off set-piece, but we are not getting set-piece. It's that inability to play off a platform that is stopping us. We had one scrum just before half-time five metres off the line. It was perfect platform to play off. But what happened? We ended up 60 metres back down the track.
"We're always under the cosh. But what we are showing is great resolve. We are defending like mad men. But it would just be nice to have it where we can play a bit."
Scrum issues
The scrum was particularly troubling for the hosts at Murrayfield, with Johnson insisting his side weren't trying to bend the rules in their favour.
"What frustrates us is that we have a world-class front row. We try to scrum square. We don't teach them any tricks," he added.
"Our scrum coaches are adamant that's the case. But we are getting nothing from it, and we haven't for three weeks.
"Where we are struggling is that when the referee says set, that's go. But some sides are getting half-cued and not going at all. So there is an illusion that you are going early - when the other mob aren't going.
"We don't coach that but we have been caught with our pants down a few times."
Scotland flanker Richie Gray was carried off midway through the first half with a nasty looking hamstring injury.
"He's in a pretty bad way," Johnson said. "It's more hamstring but we're not sure of the depth of that. He'll play again this season, I'm sure of that. But it will be a significant time away from the game."