Scotland forwards coach Stevie Scott unconcerned by scum problems
Scotland forwards coach Stevie Scott insists there is no problem in the scrummaging department.
Last Updated: 12/03/13 3:26pm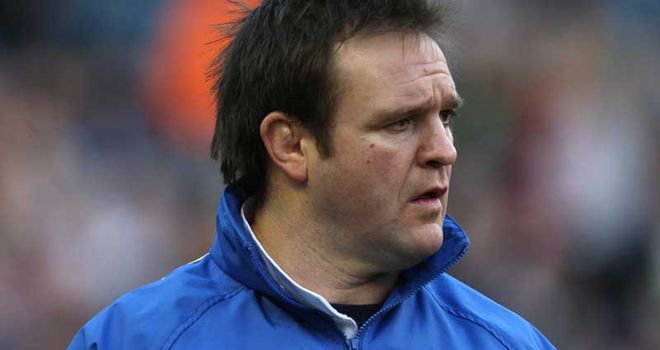 The Scots title hopes were dashed last weekend at Murrayfield when Wales triumphed 28-18 in an error-strewn contest.
South African referee Craig Joubert dished out a total of 28 penalties - including a world-record 19 kickable attempts.
Hooker Ross Ford was penalised for engaging early at the scrum a vast number of times, but Scott believes the debacle was a one-off and things have now been ironed out.
He said: "Scotland have got a good scrum, a very good scrum. You will see that if you look back at the games leading up to the Wales game.
Problems
"The problems we had against Wales are gone. They are out of our system.
"We have reviewed the game. We had a forwards meeting this morning. We know we don't have to change anything major. We just need to adapt little things to make sure that doesn't happen again.
"Our scrum is built around speed and the height of the scrum. But we will not change that. The referees are aware that we are not going early, but if you are not getting the engaging part right, it becomes pretty messy.
"The pleasing thing is that we go to France to face a side who want to scrum. Nothing changes for us at all.
"The front five and the whole pack are really looking forward to playing a game that will see us tested in that area."