Dean Ryan to step down as Scotland forwards coach after Six Nations game in Paris
Dean Ryan has confirmed he will step down as Scotland forwards coach after Saturday's Six Nations game against France.
Last Updated: 15/03/13 5:14pm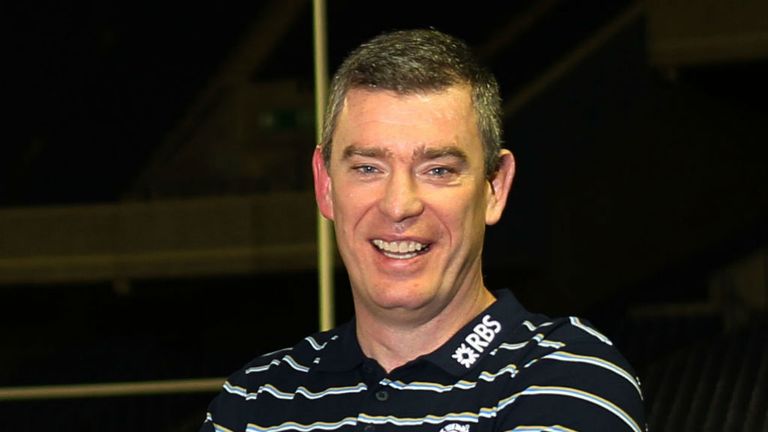 The former England No 8 was recruited by caretaker coach Scott Johnson in January and has helped propel the side from wooden spoon winners to one aiming to finish the campaign in second place.
But while Johnson has yet to confirm whether he will stay on as Andy Robinson's permanent replacement, Ryan says he will return to his duties as a television pundit for Sky Sports after the championship.
He said: "I've always been here only for the Six Nations. I'm contracted to Sky and I'll be working there next week. That has never changed and never was going to.
"But I have loved my time here. It's a great group. I'm humbled they have allowed me to come in and prepare them for Test matches.
"It's been fantastic. We have got some wins, which always makes life easier. It's been fun."
While proud that Scotland recorded back-to-back victorious for the first time in 12 years, Ryan admits there is frustration that further gains have not been made.
"There have been times when we haven't had the opportunity to show our true self because of the way some games have gone," explained Ryan.
"But some of our performance against Italy was a highlight. Subsequently, we haven't been able to find the right game to be able to repeat that.
"Off the field I am pretty pleased with the way the team are moving. It is a slightly different way of playing the game, which they have adapted to, but there are foundations there for them to get better in future."