SRU says a decision on Scott Johnson's future as Scotland coach is not imminent
Scottish Rugby Union chief executive Mark Dodson insists a decision on Scott Johnson's future is still some way off.
Last Updated: 02/04/13 6:15pm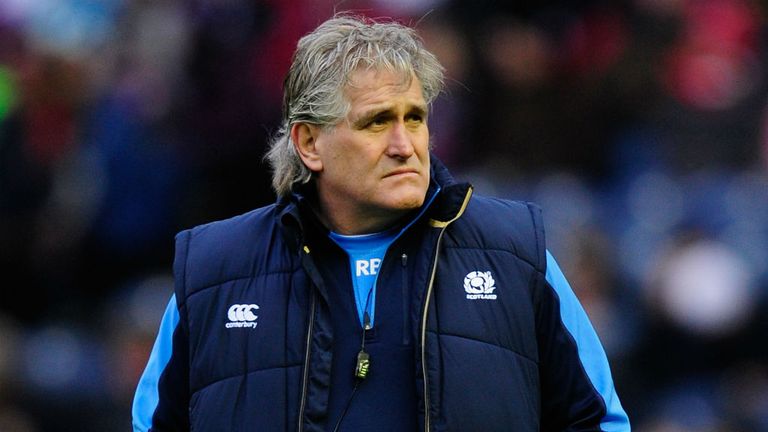 Australian Johnson, 50, replaced Andy Robinson on an interim basis ahead of the Six Nations and guided Scotland to a joint-third place finish after victories over Italy and Ireland.
SRU officials are reportedly keen to retain Johnson's services but Dodson admits an agreement is still to be reached.
He said: "We are still talking to Scott and have been doing so pretty much since the Six Nations ended. We said we would sit down at the end of the tournament and talk about the next steps and we are still doing that.
"I wouldn't like to be too categorical about anything because Scott and I still have a lot to talk about.
"The Six Nations are only just finished and this is going to take a certain amount of time to wash through. But we are very happy with what Scott and Dean [Ryan] did over the whole of the Six Nations period. The talks will take place and we will make an announcement in due course.
"We are looking at the whole coaching structure in Scottish rugby. We have several vacancies to fill so what I want to do is take my time and make sure we bring in the right blend of coaches."