Scotland spring a surprise as Scott Johnson is appointed director of rugby
Scotland have appointed Scott Johnson as their new director of rugby and will find a new head coach for the first team.
Last Updated: 03/05/13 2:16pm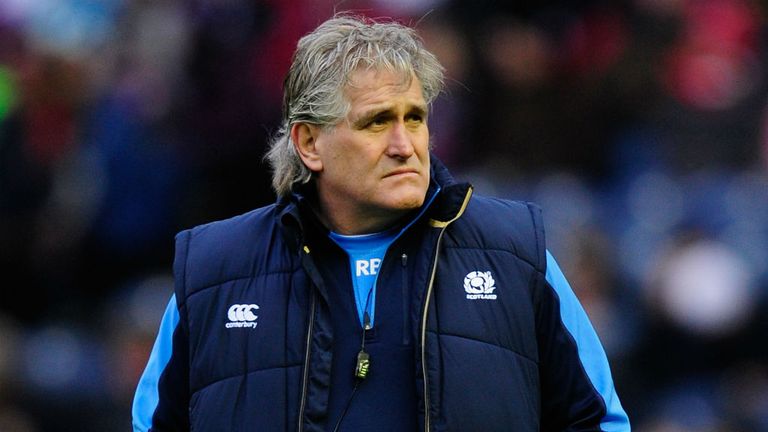 Johnson took charge of the Scotland team on an interim basis for the Six Nations, guiding them to an impressive third-place finish.
He had been widely expected to be given the job - made vacant by the departure of Andy Robinson back in November - on a full-time basis.
But the Scottish Rugby Union have instead appointed the Australian to a role "that is absolutely integral to Scotland's standing on the world stage in the next decade and beyond."
The SRU say they will begin a "worldwide search" to identify a full-time coach with Johnson staying in charge of the team for the tour of South Africa in June.
For June's quadrangular tournament involving South Africa, Samoa and Italy, Johnson will be joined by Jonathan Humphreys, Scotland's forwards coach.
Popular
Scottish Rugby's Chief Executive Mark Dodson said: Mark Dodson said: "It's imperative that we get the right candidate as head coach of the national team to take us to the 2015 Rugby World Cup and Scott, and I are working together on this and have thought long and hard about the best solution and people for Scottish Rugby to continue to head in the right direction.
"Johnno has been a popular coach with the players, as underlined by our third place finish in the most recent Six Nations.
"As he's said, he enjoys hands-on coaching and his reputation in that role has been enhanced by his work with the Scotland team.
"But he also has other qualities in abundance that we wish to utilise and it was a decision that was made by both parties to get the best structures and systems in place to take Scottish rugby forward.
"This appointment is about laying the foundations as we prepare our teams for the key tests of their status that occur along the way to milestones like the 2015 Rugby World Cup in England the and 2019 Rugby World Cup in Japan.
"Scott will lead on player acquisition and contracting. He'll be responsible for driving a new Academy structure and for heading up our coach development, which includes our priority of nurturing the next generation of Scottish coaches who can operate at elite level."
Johnson said: "I'm delighted that the discussions I've had with Mark have reached such a positive conclusion.
"I've really enjoyed working with the players throughout the past year and I'm looking forward to that continuing with our quadrangular tournament in South Africa next month.
"The Director of Rugby job excites me. It's about making a really positive contribution that will stand Scottish Rugby in good stead for years to come and I am looking forward to the challenge of the new role as well as continuing with the Scotland team."