Vern Cotter to continue as Clermont boss next season before Scotland switch in 2014
Vern Cotter will remain as Clermont boss for next season before taking up his role as Scotland head coach in June 2014.
Last Updated: 03/06/13 3:22pm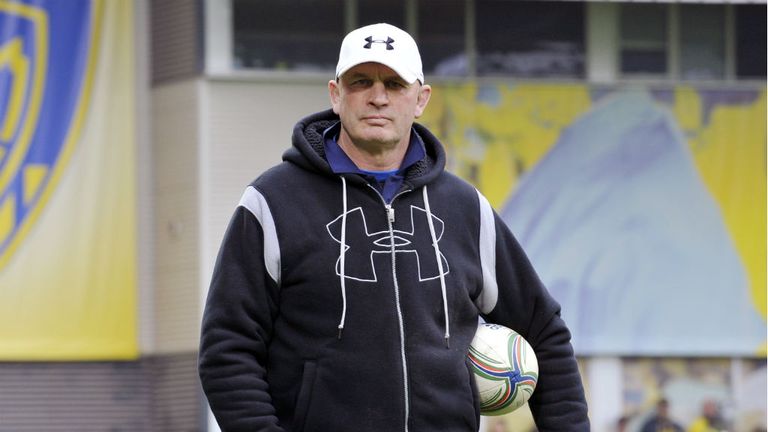 Cotter's future at the Top 14 team was left in doubt after Clermont president Rene Fontes told the club's website the New Zealander had offered his resignation.
This claim was denied by Cotter and following a board meeting the club have confirmed he will see out his contract.
A statement said: "The Board of Directors have unanimously approved the proposal of Jean-Marc Lhermet, athletic director and vice president, to keep Vern Cotter in office for the sports season 2013/14.
"In this context, the ambitions of the club to do better than the previous season remain unchanged."
Cotter is not due to take charge of Scotland until next summer and also released a statement to clarify recent events at the club.
"My intention has always been to advance the club, never to harm anyone in ASM Clermont Auvergne," he said.
"I regret having taken an awkward position vis-a-vis my players or club policy. There was clumsiness on my part and a lot of misunderstanding in a case that has been much more publicised that there should have been.
"I said with all stakeholders, I now have only one desire: to draw a line under last week and turn to the next season where we will have great ambitions.
"I'm going to New Zealand for 15 days to get new ideas, new lines of work to profit the club on my return.
"I am pleased that the club trust me for next season and I am very determined to finish my adventure in Auvergne beautifully."
Scott Johnson, who is taking up the role as Scotland's director of rugby, will continue as interim head coach until Cotter's arrival.