Scotland forced to name rookie hooker on bench for South Africa clash
A hooker with just 44 minutes of professional rugby behind him could play for Scotland against mighty South Africa.
Last Updated: 15/06/13 3:58pm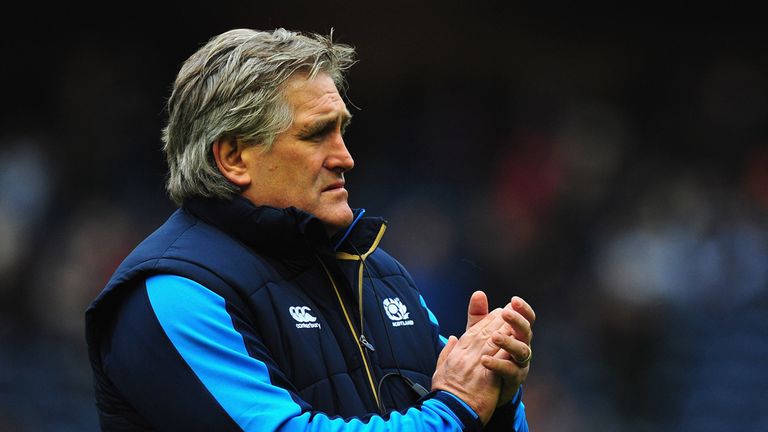 His fellow hooker Steve Lawrie has been ruled out of the match because of a back injury leaving Brown, 23, as the last man standing as options on the bench to cover for Scott Lawson.
The Scots will try to ensure the experienced Lawson plays all 80 minutes, but if anything happens to him, Brown will have to come on.
A former Scotland U20 captain, he was released from the Edinburgh academy at the age of 22 because of a neck injury and he only signed his first professional contract with Glasgow in February.
Coach Scott Johnson said: "You talk about his life, a farming boy, a tough boy. Tell you what, he is an impressive kid. It is a big ask, let's not kid ourselves, but there is something there, there is no doubt about that.
"That is the way it is and we can't get away from that. Out of this, it might be the greatest learning curve we have got; necessity is the mother of invention.
"We have to find out about him - if he gets out there it is not ideal, not ideal for him and certainly not ideal for us, but a lot of good will come out of this. We can't buy this experience."
Most of the Scottish pack are however seasoned veterans, including lock Jim Hamilton who is ready to go toe-to-toe with a massive Springboks pack.
"We all know what the game against South Africa is going to hold," he said. "They are a very physical team, one of the most physical in the world, and they're good at what they do.
"There have been a few changes this week. We (Hamilton and Tim Swinson, the other lock) have been put in there to do a job. We're well aware of the challenge in front of us and what's going to come.
"It's all about the performance and the result will take care of itself. We need to be 50, 60, 70 per cent better than we were last weekend. It's a massive challenge.
"We've lost a few frontline players through injuries, but it's a great opportunity for the guys coming in for their first caps, hopefully they will really go for it.
"The experienced guys want to do well and right the wrongs of last week. We're hoping for a big game. The physicality has to change. We were battered off first phase and were on the back foot straight away.
"Against any modern team, if you don't get that first phase and you don't get those guys on the deck and on the back foot then you're in for a long day."