Six Nations: Blame Scotland's players not the coach, says Johnnie Beattie
Johnnie Beattie says the players - not the coach - should be blamed for Scotland's poor start to the Six Nations
Last Updated: 21/02/14 5:06pm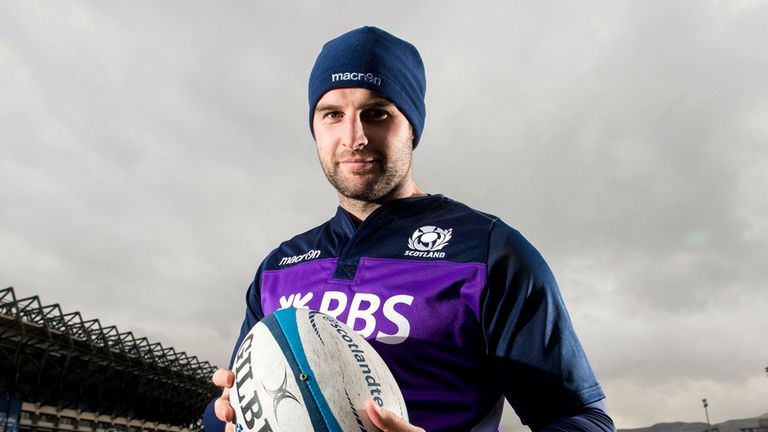 The Montpellier No 8 starts Saturday's match against Italy in Rome where the Scots will hope to secure their first victory of the campaign.
Their most recent encounter was a 20-0 defeat to England at Murrayfield but Beattie says: "We get the opportunity to run out there for Scotland and we have stuffed up twice.
"We haven't done our individual jobs properly and have paid the price twice.
"That's what it comes down to. It's the boys who take the pitch and who play.
Criticism
"I understand the criticism. As a Scotland supporter myself, I have been pretty dejected after the last two performances myself.
"I can understand everyone's frustrations and it is easy to see why the reaction has been like it has.
"But as for Johnno and the guys he works with, they are the heads of our team and are running the show, so they are easy guys to take pot-shots at.
"But our group has not changed that much. It's 30 or 40 guys who have been representing Scottish rugby for the last five years.
"Taking pot-shots at Johnno is one thing but realistically it is an easy dig. We, as players, are the guys who lost the game and that is a fact."