Scott Johnson: Win over Italy won't solve Scotland problems
Scott Johnson admits that not even a victory over Italy in the Six Nations on Saturday will solve his side's problems.
Last Updated: 21/02/14 4:22pm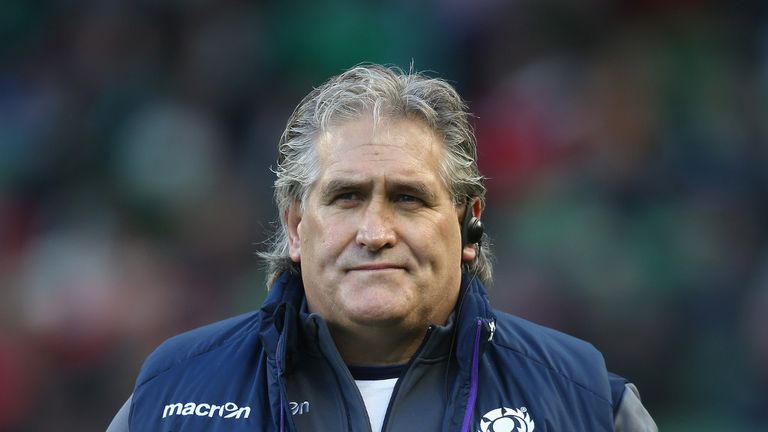 The Scots have suffered two heavy defeats at the start of their campaign, with Ireland beating them 28-6 in their opening game before England put notched up 20 points without reply at Murrayfield two weeks ago.
The game with Italy at the Stadio Olimpico could well decide who finishes the tournament with the wooden spoon, but Johnson says that a victory would not disguise the wide issues with the side.
"There is no doubt, we would take a win," said Johnson. "It would be good for the guys but it won't be the end of all our ills either.
"I keep talking about it, we want consistency in this team.
"We could win ugly tomorrow and everyone would feel good about themselves. But that is only a temporary measure.
"That's one of my issues with Scottish rugby. We seem to settle for these little peaks and then the troughs.
"Yes, a win would be great for morale, but let's not delude ourselves, we have to do it more often."
Johnson and his side have come in for heavy criticism of late, particularly following the defeat to England with World Cup winning coach Clive Woodward branding them the worst ever Scotland XV.
Professional
However, Australian Johnson insists his players are big enough to shrug off the criticism.
"These guys are professional people," he said. They take the plaudits when they come so they can take the flak now.
"At the end of the day, they just need to get on with it. That's what we put ourselves out there to do.
"There are not too many monuments built for critics - but there are plenty built for people who have done something. This is our chance to do something."