Matt Taylor looking forward to Vern Cotter starting to coach Scotland
Matt Taylor is looking forward to working with new Scotland coach Vern Cotter when he begins work this week.
Last Updated: 02/06/14 4:53pm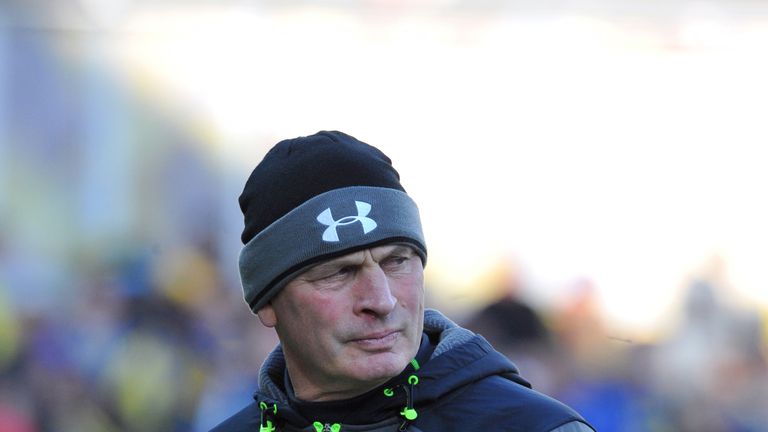 Although appointed over a year ago, Cotter had to see out his contract with Top 14 side Clermont before officially taking over from Scott Johnson.
He has 16 games to try and turn around Scotland's fortunes before the 2015 Rugby World Cup, with their next fixture coming on Saturday against the United States in Houston.
Taylor admits Scotland's current coaches will have to impress Cotter, as they will come under scrutiny as much as the current playing squad, but it is a challenge he will relish.
"I would not say I am nervous, I am looking forward to it," said Taylor. "He is everybody's boss so I suppose everybody is looking to impress.
"I have had a few chats with him and he seemed to be happy and impressed with my work when he was over for a week earlier in the season.
"You want to do as well as you can to impress your boss and I am looking forward to working with him. He has had a lot of success - he was at the Crusaders before Clermont Auvergne and did some great work at both.
"I have learned a lot of different things from all the coaches I have worked with, that is why I like working with new people. You improve yourself."
'Tough game'
The United States are ranked eight places below Scotland at No 18 in the world and they will meet again in the group stage in New Zealand next year, which Taylor feels adds further spice to this weekend's clash.
"The Americans are a very physical bunch. They are big guys and usually enjoy the strength and conditioning part of it," Taylor added.
"They ran Ireland close at their home park so it is going to be a tough game, especially with the heat.
"Last year when we played our first tour game against Samoa, I think the heat took a bit of sting out of our players. Whether we talk about that or just do our best mentally to embrace that, we have to be smart about it.
"Any match now is important in the build-up to the World Cup.
"There are a couple of guys who have not been capped on this tour - the likes of Finn Russell from Glasgow, who has popped his head up in the last six months.
"If he has good tour I'm sure he will be in contention to be a fly-half, maybe even the starting fly-half, at the World Cup depending on how he goes at this level.
"The new guys have to put their hand up. We have 16 Tests before the World Cup, so every one is important. Vern will be scrutinising every player and I would have thought that by the Six Nations he will have in his head who is going to be the likely top 23."