Johnnie Beattie reveals tough first training session under Vern Cotter
Johnnie Beattie has revealed Vern Cotter put his Scotland squad through a tough session on his first day in charge.
Last Updated: 03/06/14 10:36pm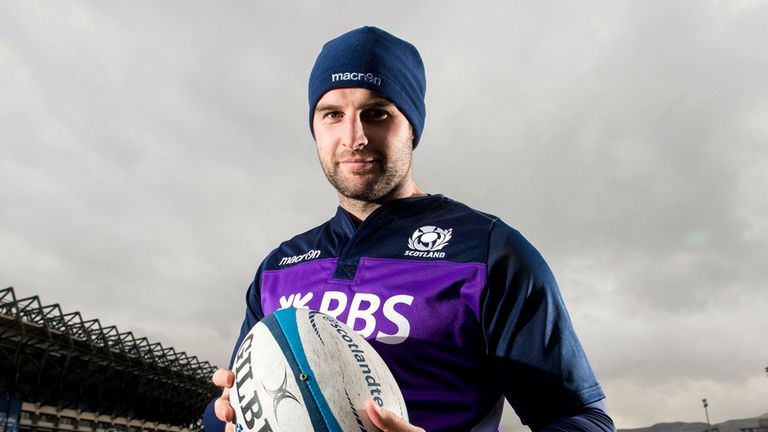 Cotter finally took over as Scotland coach for the trip across the Atlantic and, despite hot and humid conditions in Texas, he worked his players hard in training ahead of their first match under his charge.
Beattie was feeling rusty enough before the session, having missed the end of the season with a shoulder injury, and he admitted to feeling exhausted after learning how tough life will be under Cotter's command.
The New Zealander agreed to take over as national coach more than a year ago but had to see out the final year of his contract with Top 14 side Clermont.
Beattie, who has played against Cotter selections for Montpellier, said: "He will work you very, very hard, train you very, very hard; if you don't perform you will be out the door. Work hard. Enjoy training, but work hard and win.
"This is the first time we have been together for a long time as a Scotland team. It was the first time we have done it all at full pace, there was a lot of running in the heat.
"Obviously it was tricky but it was good. Now we've got it out of the way.
"We have only had one session but speaking to the guys who know Cotter, he is an intelligent man, provides a great environment and is a really good coach.
"He has put Clermont in the position to win games for all those years they have been in the Top 14 contesting finals. If we can go anywhere near that with Scotland, with his structures and ideas, that will put us in good stead.
"I got back fit the week of the [French Top 14] semi but it would have been too much of a risk for them to stick me in.
"I have had five or six weeks of full training, conditioning proper running so I'm excited to play my first match back."