School taught Donnacha Ryan his most important lesson
Donnacha Ryan believes the most important rugby lesson he has learned came while he was still at school.
Last Updated: 07/11/12 4:02pm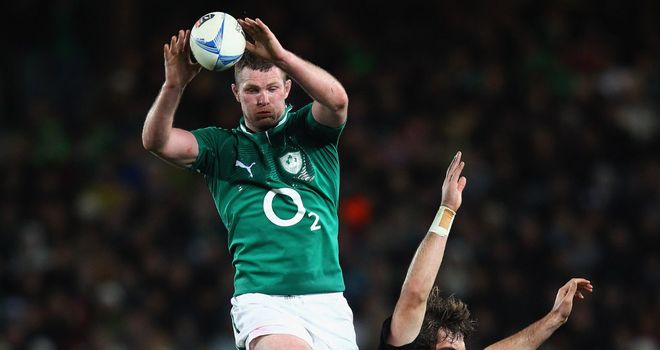 The 28-year-old Munster forward will win his 22nd cap this weekend but his mind goes back to his time at college as he prepares to tackle South Africa.
"In my first year of rugby I made the Munster youths and the Irish youths and I started believing I was very good," he said.
"I went into St Munchin's (College) a year later. It's a very lonely place when lads think you're too big for your boots. It was a great lesson for me and I'll never forget it.
"It was more of a case of where I thought I was better than I actually was. I've no problem saying that.
"At that age when you come from a small town and you're making the dizzy heights of the Nenagh Guardian, you actually believe it when people are telling you you're great.
"I was only 17 at the time and so was very gullible. When it comes too thick and fast you start thinking you could be that good.
"But sport is the best leveller of all, especially in rugby. It was a great learning experience and I wouldn't be here if I hadn't had that."
Ireland name their team to face South Africa at lunchtime on Thursday.