Ireland star Chris Henry has revealed the players are training with commitment
Ireland star Chris Henry has revealed training has taken on a physical edge ahead of the Argentina clash.
Last Updated: 21/11/12 4:43pm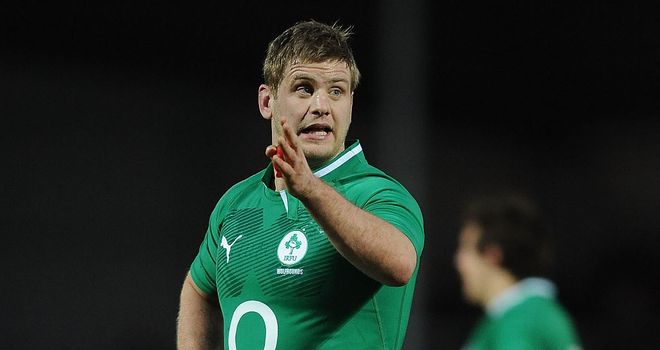 Declan Kidney's men suffered a 16-12 defeat by South Africa in the Guinness Series opener and remain hungry for victory despite thrashing 53-0 at Thomond Park last weekend.
The Ulster openside said: "The atmosphere's boiling up. Losing two weeks ago was one of the hardest moments I've had to face in my rugby career.
"Losing at home, it was hard to take. I didn't think it would hurt as much, but it did. Everyone put everything into South Africa and that was disappointing, but we're not far off.
"It's been bubbling this week. Not everyone trained on Monday, but it definitely started to bubble yesterday. That was the edgiest training session of this campaign.
"In teams I've been involved in before, if you're edgy at this stage of the week and you're getting tetchy with your team-mates, then that's a good sign.
"Last Saturday's win against Fiji wasn't a Test, but it was still great to score tries and enjoy rugby again. If we can get the balance of that enjoyment and the hurt of South Africa, we'll be in a good place.
"As players we're not stupid, we know what's at stake on Saturday, but for me it's about Ireland playing at home. We don't want to lose at Aviva Stadium again and that's what we're holding on to."