Brian O'Driscoll says Ireland must try to win Pool D at 2015 World Cup
Ireland superstar Brian O'Driscoll admits finishing top of Group D will be crucial at the 2015 World Cup.
Last Updated: 03/12/12 5:23pm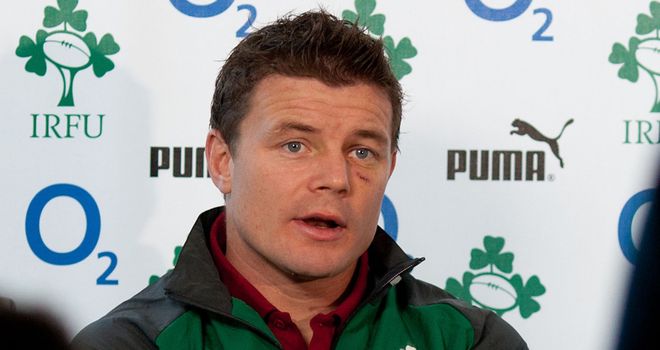 The pool runners-up are likely to face world champions New Zealand in the quarter-finals, and O'Driscoll says that is motivation enough to try to finish top.
It will not be an easy task - they will face familiar foes in France, Italy, plus another European team - possibly Romania or Georgia - and a team from the Americas.
"It's a great incentive to get to the top of the group. It's something we targeted last time round and managed to achieve, albeit we dropped out at the next hurdle," he told Sky Sports News.
"It will definitely something we focus on, winning the group.
"Irrespective who you get, it's never going to be easy. It could have been worse - you could have been in Pool A (with Australia, England and Wales).
"We're capable of beating all those teams but they are capable of beating us. France are probably quietly confident after getting us too. Sometimes those games can be a bit of a game of chess because you know each other so well.
"It will add a bit of spice to the Six Nations in the next two or three seasons. I would imagine the Six Nations of 2015 will be a hot affair."
O'Driscoll is hoping to win a place on the Lions tour of Australia next year but he said there is no chance of him playing in 2015.
"Three years time is too far afield to have any faith in these legs. That ship has sailed," he said.