Jamie Heaslip delighted to be Ireland captain for Six Nations
Jamie Heaslip reveals he wanted to kiss coach Declan Kidney after being named Ireland captain for the Six Nations.
Last Updated: 25/01/13 2:23pm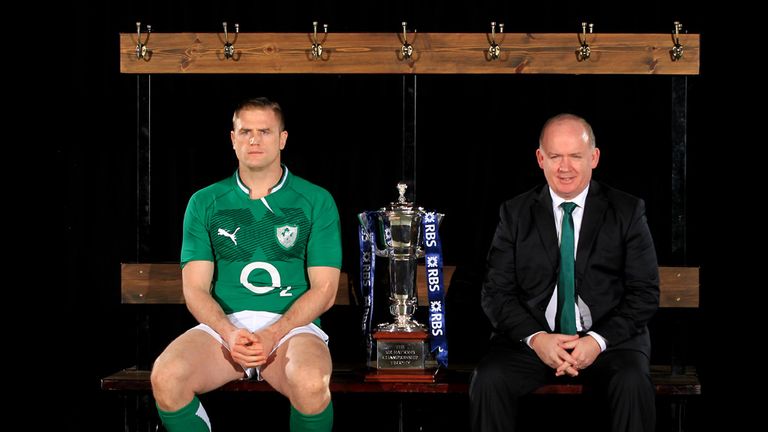 The Leinster No 8 has been appointed as skipper for the tournament even though Brian O'Driscoll, who has filled the role since 2004, is fit following an ankle injury.
Heaslip, 29, captained Ireland against South Africa in the 2012 Autumn Tests.
"I'm still wet behind the ears so it's great, I'm buzzing. It's really exciting to come here," said Heaslip. "I've been feeling really giddy and haven't stopped smiling since I got here. Maybe it's the double espresso from the early start.
"I found out about the captaincy last Wednesday evening. Declan gave me a call to go and see him.
"In I went and after a bit of chit chat he asked me to do the job and I nearly had to stop myself jumping across the table to kiss him, which would have made it really awkward in a room with just two guys! I was really proud and humbled by it all. There were all sorts of emotions flying around.
"I made the obligatory call to the parents. My dad straight away said 'fair play, you've been promoted, but I'm still colonel while you're major, so I'm pulling rank on you'. I said 'thanks dad, back to reality as usual'."
The Six Nations get under way on 2 February with Ireland facing Wales at the Millennium Stadium in their first game.