Rob Kearney: Ireland stars could follow Jonathan Sexton and move to France
Rob Kearney believes Jonathan Sexton's move to France could spark an exodus of Ireland internationals to the Top 14.
Last Updated: 29/01/13 9:43am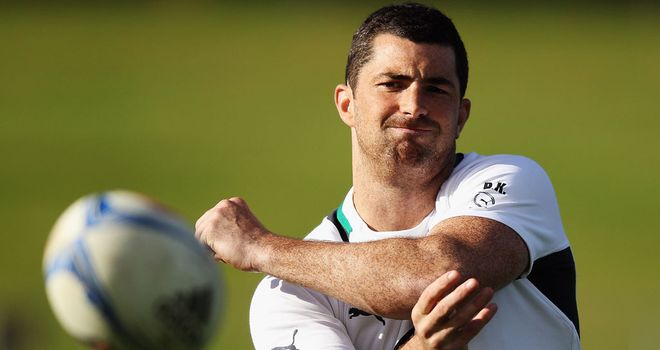 Sexton will leave Leinster at the end of the season after the IRFU were substantially outbid during negotiations.
The 27-year-old, who is tipped to start at fly-half for the British and Irish Lions this summer, is poised to join Racing Metro after reportedly accepting a deal worth £640,000 per year.
Kearney insists that if Sexton's move proves a success, others might decide to head for France.
"That's professional sport, it happens. In Ireland we've probably been lucky over the years in that it's only now that a player has left. It will test the waters obviously," he said.
"It could go very badly for him, it's impossible to say. Guys always talk about leaving and threatening to look for new experiences.
"France is one of the new experiences that players will generally pinpoint in looking for a change.
"Jonny's shown a lot of bravery. If it works out really well for him in that he's enjoying life and playing good rugby while earning more money, people will see that and it will open up a whole new ball park."
It was reported that Sexton was disappointed not to have been offered parity with new Ireland captain Jamie Heaslip.
"Jonny was upset by the whole thing, there's no point lying about it," said Kearney. "He will probably tell you that he wanted to stay.
"It's unfortunate that whatever way the negotiations went on, he probably wanted to stay and play his rugby in Ireland. But you can't always get what you want."
Ireland name their side to face Wales on Tuesday and Kearney has stressed the need to make a winning start to the Six Nations.
"This is huge for us. We know we've lost our last three against them, including some big games," he said.
"Losing the first game takes a lot of kick out of you and suddenly you come under more pressure."