Jamie Heaslip: Ireland keen to atone for last year's Six Nations defeat to England
Jamie Heaslip insists the memory of last year's Six Nations defeat to England will drive Ireland on in Dublin.
Last Updated: 10/02/13 3:25pm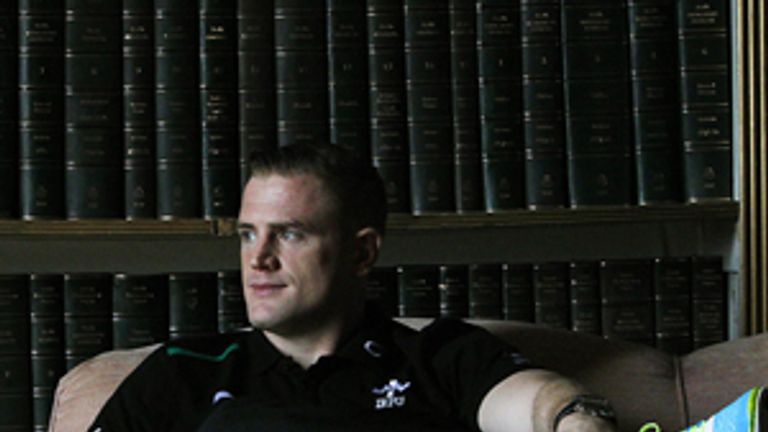 Ireland copped a 30-9 St Patrick's Day hiding at Twickenham, where an injury to Mike Ross resulted in England demolishing the visitors' scrum.
"That day was a tough day to be sitting in the changing room afterwards, feeling you didn't do the jersey proud," said Ireland captain Heaslip.
"You bank them, any big loss you have to bank them."
Ireland scored an impressive win over Wales in Cardiff last weekend, dominating their hosts in the first half before showing defensive steel in the second.
Brian O'Driscoll picked up the man of the match gong in the Millennium Stadium but he had to share the top billing with Simon Zebo following his sensational back-heel.
Zebo has since been on the receiving end of increased attention, but head coach Declan Kidney has been pleased with how the Munster winger has handled it.
"Simon's dealing with it very well, he's just getting on with his job. There hasn't been any difference in him," he said.
"It's one of the challenges for a young player who's had a good game or two, because that's what it is.
"If he has a good head on his shoulders he'll be thinking 'I've only had one or two good games, so let me get a dozen or so of those under my belt and then maybe I can talk'.
"Simon knows he has a few other things to work on."