France not worried by beefed-up England ahead of Twickenham showdown
France will not back down against a physical England side at Twickenham on Saturday, says assistant coach Yannick Bru.
Last Updated: 22/02/13 4:04pm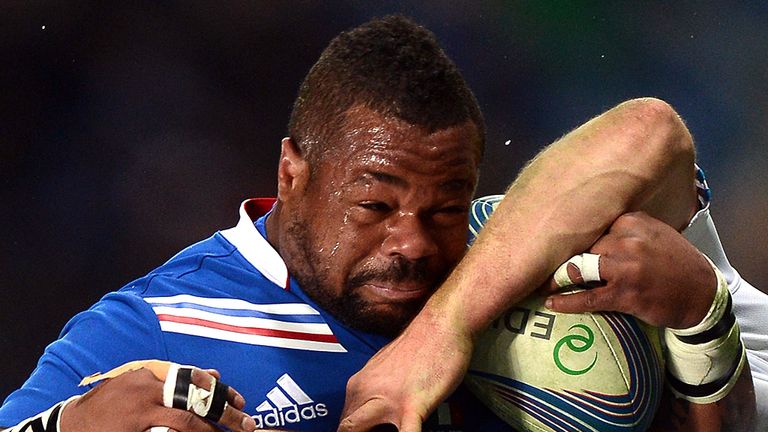 England coach Stuart Lancaster has beefed up his team with the recalls to the starting line-up of Manu Tuilgai, Courtney Lawes and Dylan Hartley.
The midfield showdown between Tuilagi and Mathieu Bastareaud, France's wrecking ball of a centre, is potentially a key area, and a mouth-watering prospect for supporters.
Former France hooker Bru says Les Bleus are not concerned about the physicality of the hosts.
He believes the likes of Bastareaud, the hulking Toulon star who lines up in midfield alongside the powerful Wesley Fofana, are more than a match for their English counterparts.
Bru said: "We are physical too. Mathieu Bastareaud (France's giant centre) is not very weak, you know.
"I think one of the big mistakes will be to focus too much on Manu Tuilagi, Courtney Lawes and Dylan Hartley. We know the English team is very skilled.
"They have the capacity to control the ball and that is probably what they would like to do on Saturday, as they usually do when they play at Twickenham.
"I think the match will be a very good test for the mentality and the character of the team.
"We will see what all the guys have in their stomachs because we are convinced it will be a very tough game, a wonderful experience against this English team which dominates Europe at the moment."
England skills coach Mike Catt also says it will be important not to focus entirely on the opposition's bulldozing ball-carriers.
"Fofana is a formidable force and he will make a good partnership with Bastareaud," Catt added.
"Controlling the game at half-back is something crucial at international level and Morgan Parra has proved he is an exceptionally talented player when he does those things.
"We have to make sure we control that and make sure our back three are well organised."
He admits though he looking forward to see Tuilagi go up against the French.
"The last time Manu started was against the All Blacks and he had a formidable game," he said.
"He is one of those players we have in the armoury and hopefully will be using successfully in attack.
"All in all, he fits in with the way we want to play and he is chomping at the bit to set a marker down."