Six Nations: Ireland coach Declan Kidney says he needs more time
Under-pressure Ireland coach Declan Kidney says he needs more time with an evolving team.
Last Updated: 03/03/13 5:23pm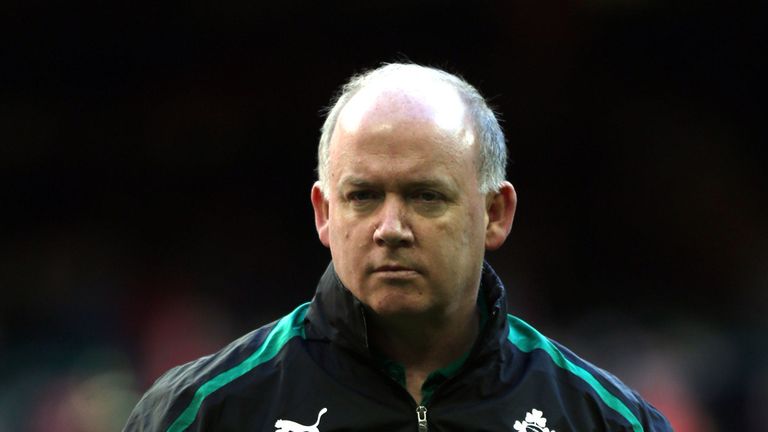 Ireland are out of contention in this year's Six Nations after hugely disappointing defeats to England and Scotland.
Kidney has been unlucky with injuries, and he has been forced to blood some young players.
The defeat to Scotland at Murrayfield was a particular blow - Ireland had over 70 per cent possession in the match, but lost the game.
That led to calls in the Irish media for him to be dismissed when his contract runs out in the summer.
"I haven't been thinking about that, really," Kidney told the Irish Examiner. "My only concern is to help the team do as well they can. That's my whole reason for being here. We have another match and that's all that I'm concentrating on.
"When any team evolves, as this one is doing, it takes a period of time when you're going to be knocking on the door.
"You try not to knock on the door for too long, and then they'll get a win and a lot of things will kick into place. And they are knocking on the door, that's the frustrating thing about it.
"The recurring theme is that you could say, well, we've tried not to make excuses but if one pass went to hand, then all of a sudden a whole lot of things change. So it's a case of staying the course with it."