Six Nations: Jamie Heaslip taking defeats personally as captain of Ireland
Jamie Heaslip insists he is enjoying being captain of Ireland despite the added pressure and responsibility.
Last Updated: 09/03/13 4:40pm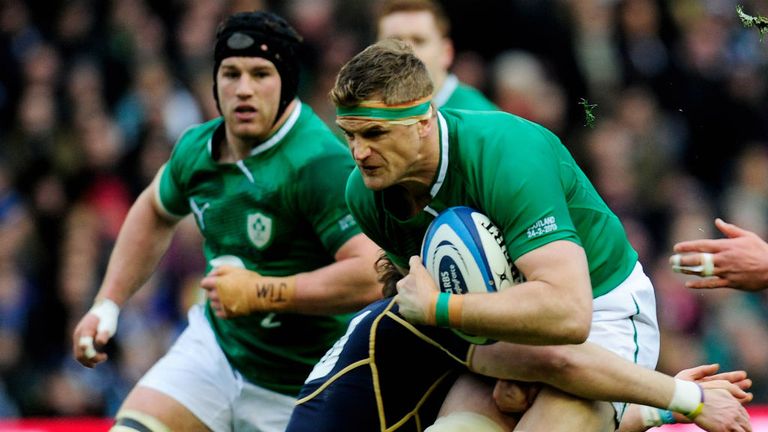 The Leinster No 8 has come under fire following Six Nations defeats to both England and Scotland, and a loss to France on Dublin on Saturday will mean they need to beat Italy to avoid the ignomy of the wooden spoon.
"The captaincy has been great, I've loved it. You obviously have to do more of the media and you do feel more responsible for the team," said Heaslip, who took over as captain from Leinster team-mate Brian O'Driscoll.
"When you come off the field as a player you analyse your own game, but as a captain you feel more responsible for the team.
"When I came off the pitch against Scotland I was quite happy with the way I played, with my carries and getting through quite a bit of work.
"But then as a team I'm disappointed that we lost, so it's a weird one. You have to think about the others. I never like to lose, but you do take the defeats a lot more personally when you're captain.
"It weighs on your shoulders more because you feel that little bit more responsible," added Heaslip, who is reluctant to blame Ireland's poor form on a succession of injuries to key players.
"We've grown quite used to disruptions because we've had quite a lot in this campaign, stuff that is part and parcel of rugby - it's a physical game," he said.
"You get on with it, there's nothing you can do and there's no point lingering on it. That's what we've been doing throughout this Six Nations."