Declan Kidney admits victory more important that entertainment against France
Under-pressure Ireland coach Declan Kidney admits he would gladly settle for a 3-0 victory over France.
Last Updated: 09/03/13 4:39pm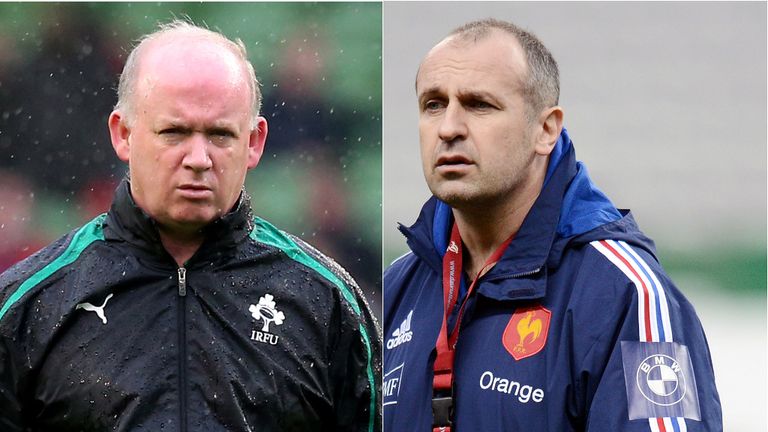 Kidney and his France counterpart Philippe Saint-Andre unexpectedly find themselves desperately trying to avoid the wooden spoon.
France have lost three out of three so far, Ireland two out of three leaving both men under immense pressure and fending off demands for their dismissal by ex-players and pundits.
Saint-Andre admits he would happily take a 3-0 victory and Kidney said: "I'd take 3-0 as well. I don't think it will be because the games in the recent past have seen plenty of points scored.
"You can never second guess things in the Six Nations. You are constantly surprised by the way things pan out. I believe the first 20 minutes will decide things. Who settles first will be crucial."
Kidney believes France were much-improved against England at Twickenham, compared to woeful performances against Italy and Wales.
"Against England they ran the ball and kept possession better," said Kidney. "They had one or two chances that ran abegging but there was not much in that game between the two teams.
"They were strong up front and I thought they were much more patient than they had been in the matches against Italy and Wales. One freak turnover (which led to England's second-half try by Manu Tuilagi and set them up for a 23-13 win) decided the game.
"Against England we set ourselves up well and got to level terms. We also put ourselves into good positions.
"We just needed to execute better and be more patient. Sometimes you can try too hard.
The selection of Frederic Michalak to start at No 10 raised eyebrows following his poor contributions so far.
Kidney is not so sure: "Michalak is a good player who can find openings where others can't and with Florian Fritz and Wesley Fofana outside him that could be dangerous for us."