Declan Kidney: On pressure on Brian O'Driscoll on international decision
Declan Kidney says no pressure will be put on Brian O'Driscoll to make a decision on his international future.
Last Updated: 16/03/13 2:20pm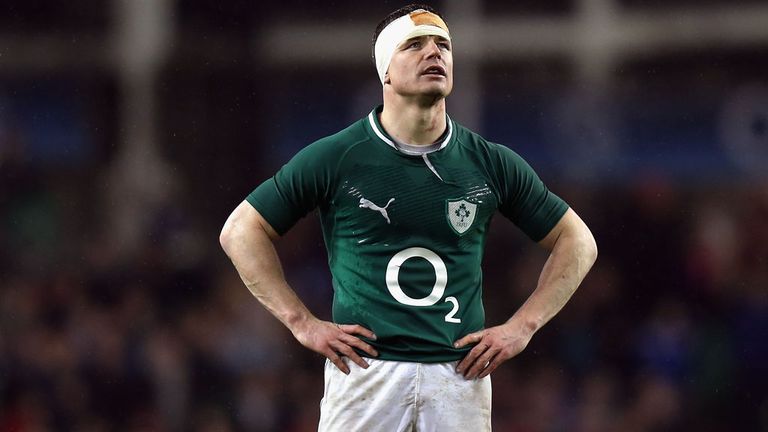 O'Driscoll's contract with the Irish Rugby Football Union expires in the summer, and that means Saturday's clash with Italy in Rome could be his last in the Six Nations.
The summer Lions tour to Australia perhaps offers a fitting stage for an international farewell for one of the game's greats.
O'Driscoll had to pass concussions protocols this week, and also suffered a lacerated ear and dead leg in last Saturday's 13-13 draw with France, but he will be in the line-up in Rome.
"Brian's playing really well. He's had a very strong Six Nations," Kidney said.
"But it's for Brian to decide what happens next. He's earned the right to be able to have the time and space to make the decision."
The Italy match may also be Kidney's last in the Six Nations, with speculation rife in Ireland that he will be replaced, with his contract expiring after the summer tour to North America.
Honour
Ireland's fortunes have fluctuated wildly during his reign, which began in 2008, and this Six Nations has been no different, although they have suffered horribly from a succession of injuries.
On Saturday, if they win and France beat Scotland, they will finish the championship in third - but if results go against them they could also land the wooden spoon.
"It's the type of job you live and not one you work at. There's a substantial difference between finishing third and bottom," Kidney said.
"I'm really enjoying it. It's a huge honour for me to be involved in Ireland and I'm looking forward to Rome."
Kidney lost his first-choice fly-half Jonathan Sexton because of a foot injury, so Paddy Jackson will continue at 10.
"Players will always get bangs and knocks. It's a physical contact game, no different to American Football," Kidney said.
"If you wait to be perfect, you'll never have a team, but no player will never go out on the field unless he is ready to go.
"We've lost two matches by a combined total of 10 points. A couple of small things and you could be in the winner's enclosure very quickly. But now isn't the time to moan, it's time to roll you sleeves up."