Sergio Parisse salutes Brian O'Driscoll ahead of Irish legend's last international in Rome
Sergio Parisse has saluted Brian O'Driscoll ahead of what will be the Ireland legend's last international match in Rome.
Last Updated: 16/03/13 2:14pm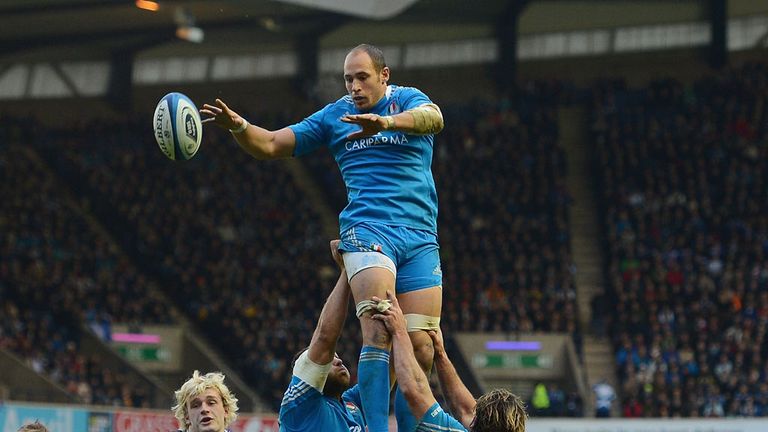 O'Driscoll is yet to make a decision about his international future, with some expecting him to make this summer's Lions tour his final action on the world stage.
Even if he goes on another 12 months Ireland will host Italy in Dublin next year so this will be O'Driscoll's last trip to the Eternal City in national colours.
"When you talk about Ireland and rugby, you can't not talk about Brian O'Driscoll," Parisse said.
Praise
"He's one of the best centres in the history of the game. This will be his final match in Rome and he will want to finish with a win.
"I wish him luck in the rest of his life, but he has done many things for Ireland and rugby.
"For me when I think about a centre, I think about Brian O'Driscoll over all the rest."
The Azzurri fell agonisingly short of upsetting England last Sunday, and Parisse is hopeful that they can achieve their first Six Nations victory over Ireland.
"Sometimes when we play big teams we get a little bit scared and we were like that before England at Twickenham," the Stade Francais number eight said.
Difficult
"But we played a really good match and were very close to them in terms of the result. It will be better because we are playing at home and will have more chances to beat Ireland.
"Last time we played them here in the Six Nations we only lost to them late on because of a drop goal.
"They're one of the teams that we haven't been able to beat so we know it will be difficult, but if we show the same attitude that we did at Twickenham, we should get the result."