Joe Schmidt admits interest in taking over from Declan Kidney as Ireland coach
Leinster coach Joe Schmidt has given his strongest hint yet that he is interested in taking the Ireland coaching job.
Last Updated: 16/04/13 8:09pm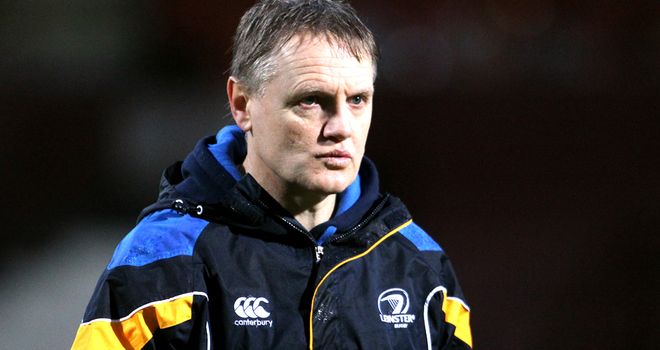 Schmidt has been one of the front-runners to take over since Declan Kidney was relieved of his duties, with Les Kiss and Ewan McKenzie also thought to be in the running.
Although his relationship with the Irish RFU has not always been the most straight-forward, Schmidt's coaching record with Leinster makes him an obvious candidate and he admits it is going to be a tough decision to make if the situation arises.
"I'm going to try and give it some thought over the next couple of days," Schmidt said.
"I'm going to talk to some people in our committee and see what they think. It's not for me to say who's worthy of the post. If it is something that interests people then it's something that might happen.
"It's a really tough decision. I've massively enjoyed the last three years and I made a commitment to be there next season. So it's a difficult thing for me.
"I said last week I've never not fulfilled my full commitment that I've made and that's why it's a difficult conundrum, and it's probably a difficult conundrum for Ireland because I've probably caused them more headaches than positive things in the last three years."