David Kilcoyne says everyone out to impress new Ireland boss Joe Schmidt
David Kilcoyne says everyone is out to impress new Ireland boss Joe Schmidt ahead of their North America tour.
Last Updated: 03/06/13 5:26pm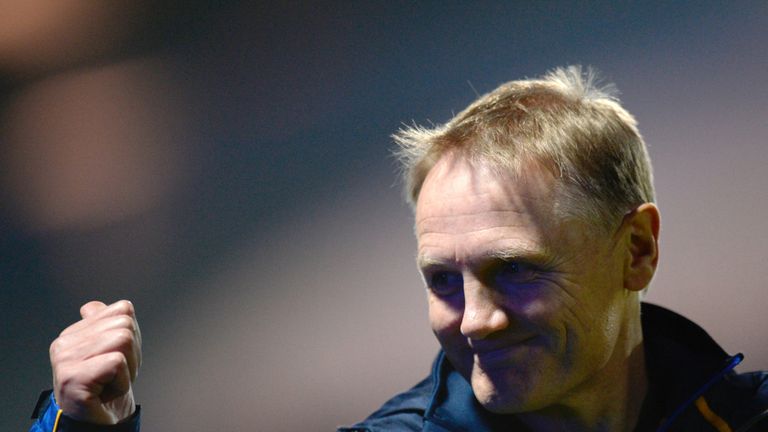 Schmidt is set to arrive in Houston on Friday for the side's Test with the US Eagles a day later.
And Kilcoyne, who had started only one game a year ago, is aware how tough competition will be throughout the two-week tour to the USA and Canada.
"Look, it is a clean slate for everyone," said Kilcoyne.
"Joe coming in is great, if you look at his record for Leinster he has done great and let's hope he can do the same for Irish rugby. With a new coach coming in, lads are looking to impress.
"From what the lads have been telling me, Joe is manic into his workrate and has huge background information done on all players so I'd say he has huge knowledge of what to expect.
"It is a big opportunity for people coming through.
"We have two big games coming up with America and Canada. I am putting my best foot forward to make sure I put down a good marker to ensure I can get that No1 jersey going forward.
"It is a huge test, a huge chance for me and I'm relishing it."
Kilcoyne, who has impressed for Munster this season and earned six Ireland caps, will be looking to steal the No1 jersey from Cian Healy while he is on the Lions tour.
And with ten senior players altogether touring with the Lions, Kilcoyne is eager to seize his chance.
"From the Six Nations and November you have a lot of new faces, but that is down to the strength in depth of Irish rugby," the 24-year-old added.
"Look, the more competition for places brings out the best in players. There
is a lot of competition for places but you have to back yourself in these situations."