Joe Schmidt admits Ireland need to build up strength in depth
New coach Joe Schmidt admits Ireland are "only a few injuries away from being vulnerable" after his first training camp.
Last Updated: 23/09/13 6:43pm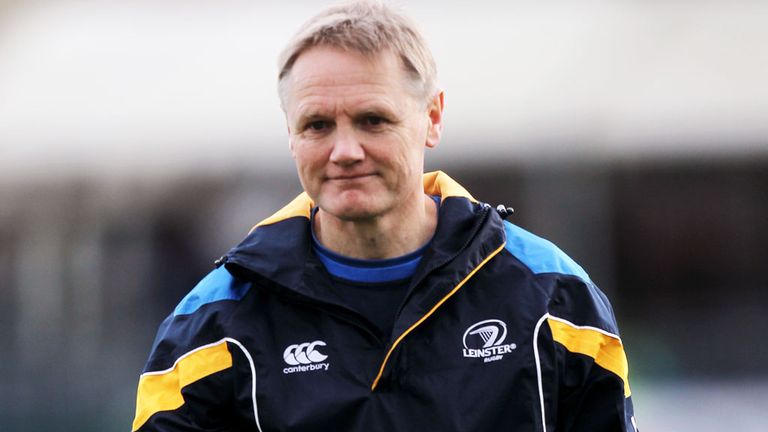 Schmidt has succeeded Declan Kidney on a three-year contract that includues the 2015 World Cup, and his first match in charge will be against Samoa on November 9.
His fellow-New Zealander John Plumtree and Australian Les Kiss are also in his staff, and whilst Schmidt was delighted with what he saw from his squad, he says Ireland need to build up strength in depth - fast.
"I know the Guinness Series is only weeks away now, and those weeks tend to go very quickly when you are watching a lot of rugby and a lot of footage," Schmidt said.
"There are obviously challenges to build strength and depth in a number of positions. Some of those positions are well known, but right from the back to the front of the team you want to build strength in depth.
Vulnerable
"We found out last season that you are only a few injuries away from being made a little bit vulnerable, so we have got to try to build that depth.
"If we can build that it will give us a little bit more stability going forward, and we can be a little bit more regular with our team performance.
"Hopefully, we can gain the consistency that enables us to be really competitive, no matter who we have available to us.
"Coming from 33 games a season (with Leinster) to 10 maximum (with Ireland) and all 10 of them are effectively finals, you don't do anything other than pick your top side.
"We've tried to kind of learn a bit more about the experienced guys in this camp, with a sprinkling of younger guys, and we've also spoken to a number of younger players and given them the encouragement that we are watching them and we are hoping they continue to develop.
"You are always learning about players and about what is best for them and their preparation, and it is the same for players. They are always learning and tweaking things."