Autumn Internationals: Ireland full-back Rob Kearney targets improved performances
Rob Kearney says Ireland's acclimatisation under Joe Schmidt is neither a work in progress nor a win-or-bust scenario.
Last Updated: 08/11/13 10:02am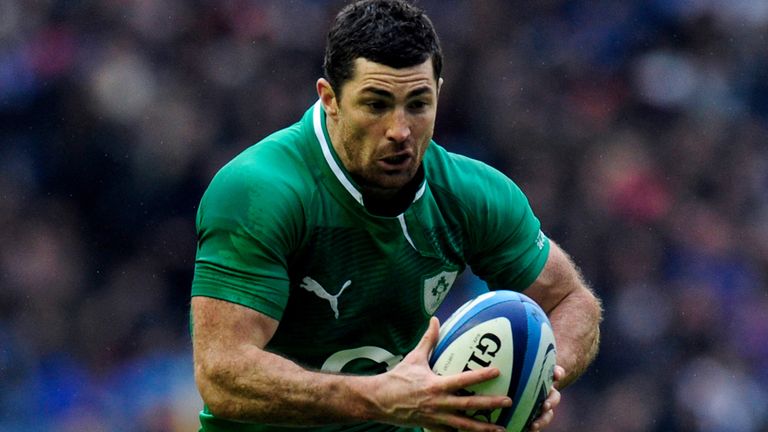 The Leinster full-back is frustrated at the polarity between Eoin Reddan suggesting the autumn series is a stepping stone to the Six Nations, and centre Gordon D'Arcy targeting a three-game sweep.
Kearney, who starts against Samoa on Saturday, understands why some of his peers ease the pressure and others crank it up, but he rates Ireland somewhere between the two.
"I think maybe people are getting mixed messages from players a little bit," said Kearney.
"Just because Eoin Reddan makes a statement like 'we're building towards next year', it in no way means we expect to lose these three games.
"Going and saying that all three are a must-win, that might be a little bit off the mark too, it's somewhere in between.
"It's very much about performances in these few weeks, but also making sure we can get some wins too.
"We've got to make sure we produce the brand of rugby that people expect from this team, and that we start to fulfil our potential more, unlike the last year.
"There's a new feel to this squad now, and we can aim to move forward with that.
"But we also need to hang onto a bit of the hurt from last year's Six Nations."
Leinster prop Jack McGrath will make his debut against Samoa and Kearney heaped praise upon his 24-year-old teammate.
"He's been one of Leinster's best players, and if he can just continue that form into this week then I'm sure he'll come out on top," said Kearney.
"But I think the other guys have a responsibility to drag him along and make sure he enjoys this day for the right reasons."